A week ago this past Tuesday while at gymnastics, Kyler saw another little boy get a toy from their vending machines. It was a spiky glove. Don't ask.... Anyway Kyler wanted one but I'm personally not spending $2.00 on a spiky glove! So I told him he could work for the money.
The whole ride home consisted of things that Kyler says he can "do" in order to earn the money. I got home and asked Arnold what he thought. His responce... wash the car.
And that's what he did: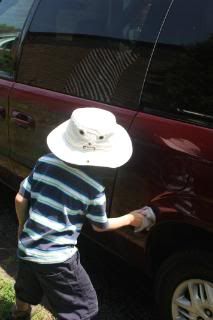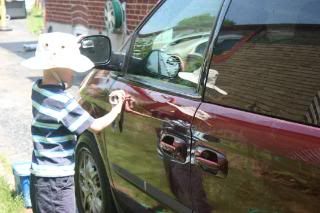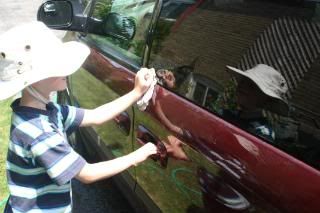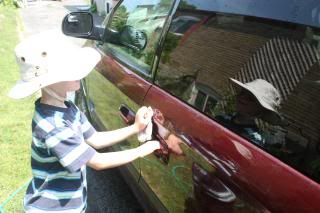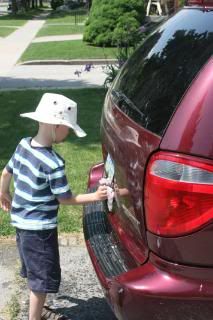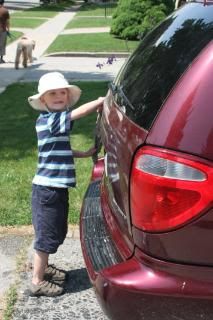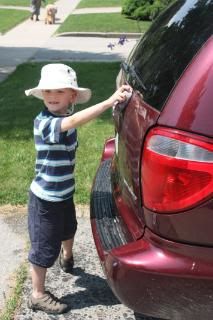 My baby earned his first $2.00 and got his toy he wanted... now to figure out how to find 3 more jobs that the kids can do as Kyler wants another one and Quinton wants 2!!