Today was the last day of "normal school" for Kyler. His JK'er friends aren't going to be there tomorrow. See tomorrow, Kyler graduates from Kindergarten into Grade 1! Can you believe it? 2 years of school have gone by and my first baby is going to be in Grade 1. I can hardly wrap my head around that.
Today they did a practice of their graduation ceremony. As well as going outside for "recess" and saying goodbye to their friends.
We learned today that Kyler's best friend, Jeff, is moving. In a matter of a week (which happen to be the week Jeff was sick) they bought a house between here and the zoo and are moving. They move in the middle of August. They thought about keeping the kids here but decided the 4 minute walk would be better for them than a 10 minute drive every day. I'm so surprised. I'm excited for them. They have been living in the apartment building for about 7 years (since Jeff's parents moved to Canada) so it will be nice for them to have their own house. We are sad thought. I'm losing one of my best "mom friends" at school. And she has been such a help with the boys if I'm sick or late. Same with us watching Jeff during mornings that she is early.
Last week, because we know how crazy this week is, we delivered Kyler's gifts to his teachers.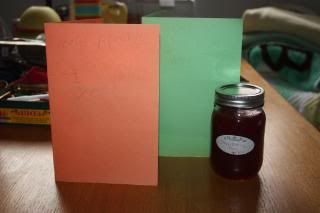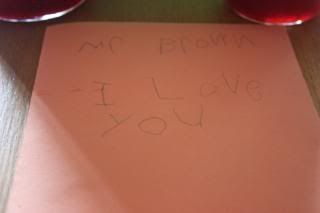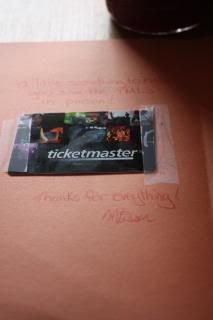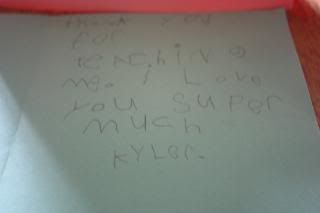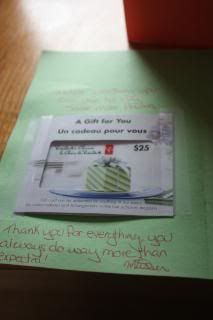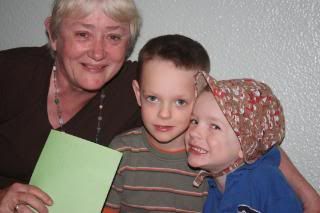 Mrs F and both boys

Mrs F and Kyler



Mrs F, Kyler and Mr. Brown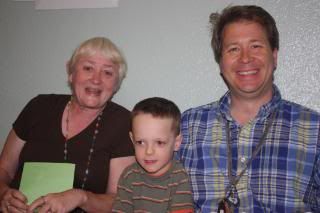 Kyler and Mr Brown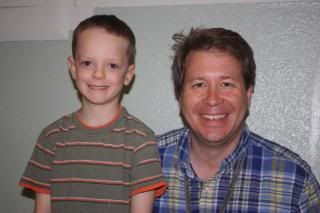 Tomorrow I'll have lots of photos from grad!