Our month has been CRAZY! In fact I just realized that I never changed my title to reflect anything about October! I'm going to start preparing for November instead!
Anyway, today is Halloween. And I had *big plans*. And God decided it was my children's/husband's turn to get the cold going around. It sucks but that's ok. So instead of doing the "Boo at the Zoo" this weekend we stayed home. Arnold did some home improvement projects (another post on that coming tomorrow) and I had the girls from the youth group over and Sunday the boys all stayed home from church. I went, did nursery (where everyone seems to be sick), and came home.
Today is Halloween and my kids are over the moon excited! Quinton has been up since 5am (thank you Lord for the bowl chair that he can snuggle in) and they were dressed, teeth brushed, and bags packed for school by 7:30am! It never happens.
Here are some pictures of our pumpkins, and little men! Oh yeah! Best thing ever. I cleaned the pumpkins while they napped! Less mess!
These are the photos that Arnold does every year of our pumpkins. I'm so greatful he loves playing with the camera!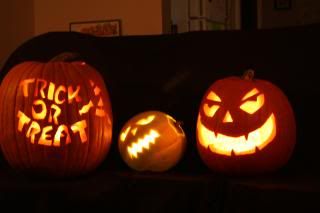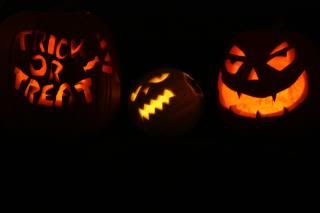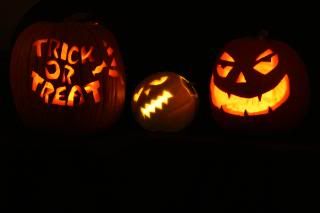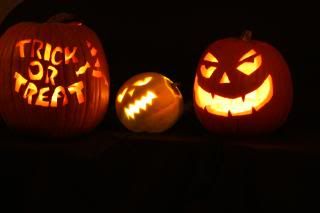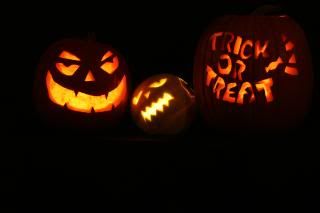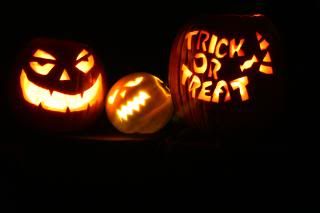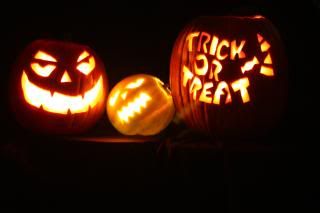 Kylers Vampire Pumpkin: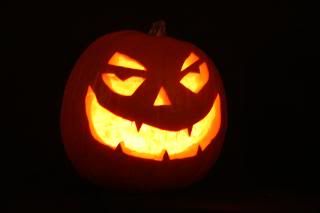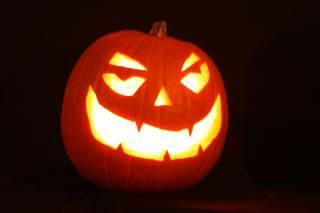 Miranda's Pumpkin: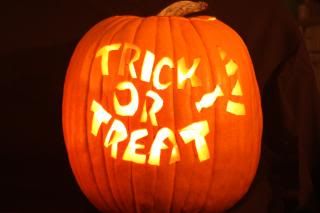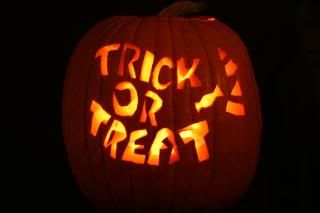 Quinton's Scary Face Pumpkin - and our only white one: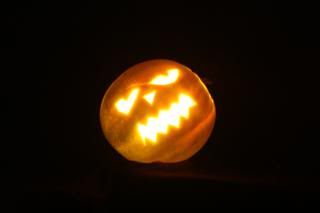 Our pumpkins outside and the boys costumes: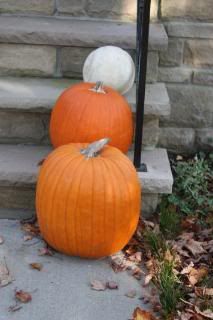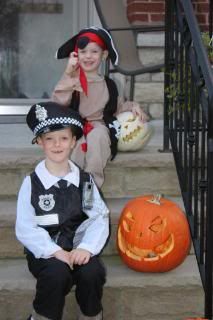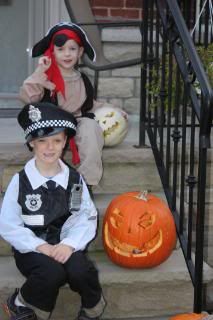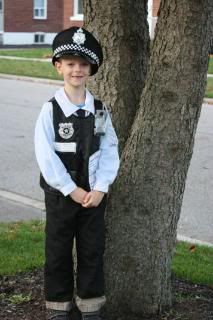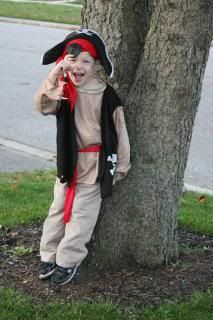 The Police Man capturing the Pirate: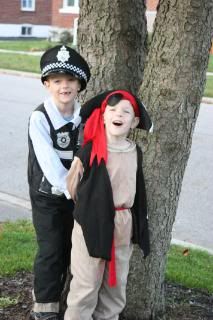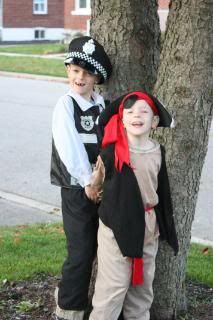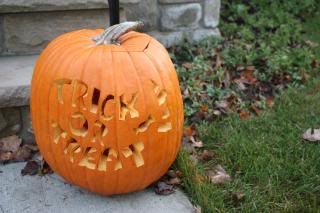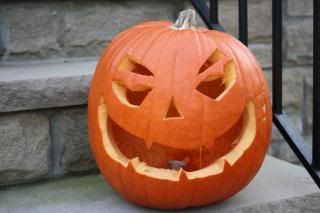 All bundled up for school: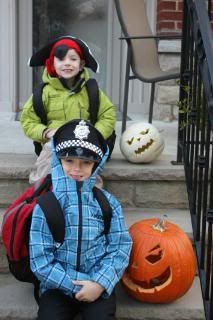 At school. Mr Brown with his class (and Q is upset that the TML's lost :( )