April 10th my baby turned 4! Can you believe it?
We celebrated as a family. We had a yummy breakfast, then off to church.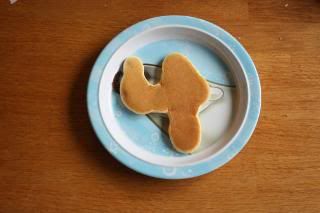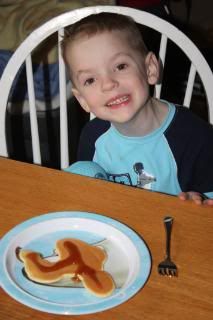 After we tried to get into a movie but it was sold out and we had to come back later so we went out for lunch and to get some groceries and then to the movies!
We saw HOP. Q had fun but it was over his head and he wanted to leave before it was over.
We came home, had a little supper, and a bath for the kiddos. After bath we had our cupcakes. This took a while. Q doesn't realize he has to wait until you are done singing to blow them out... watch:
Try 1: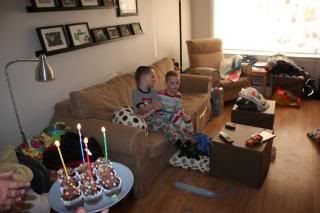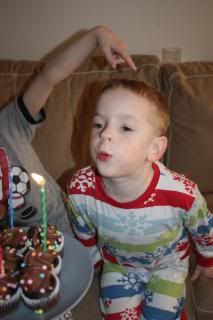 Try 2: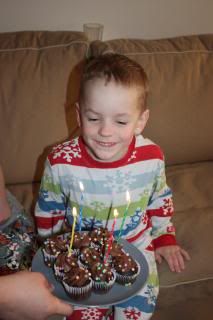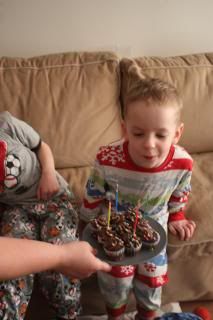 Try 3: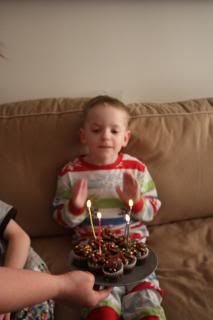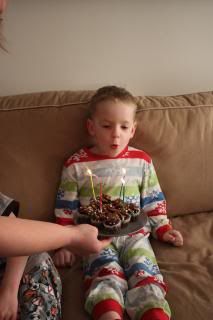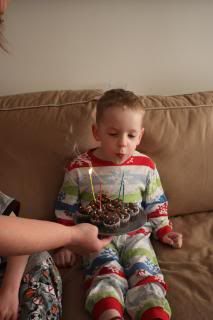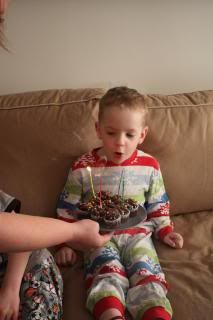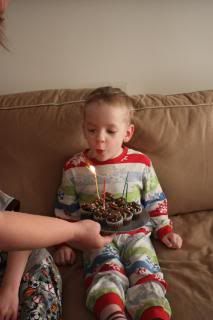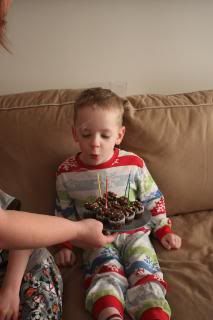 And gift opening. I think K may have enjoyed this more since he knew what his brother was getting: