Kyler had his grad photos taken at the very end of March. That was our crazy day... I had a birth to go to, Kyler had grad photos, school and retakes and then another spill later.
Anyway we got the photos today and what a cutie!!
What do you think? We are going to order photos and get some for family so I need to know what is better:


1 - with or without paper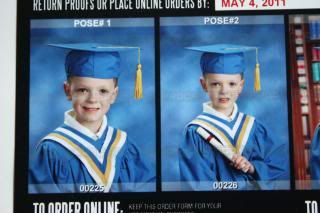 2 - with or without thumbs up!