It gets to the end of the month and I see all these photos I have taken but time just seems to get away from me and I don't have them all blogged. So be preprared.. The pictures are just beginning:
These are my "nature" photos from this month that I haven't blogged.
Again here is a photo of the black tulip in our neighbours yard that he keeps mowing around!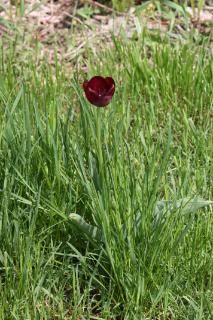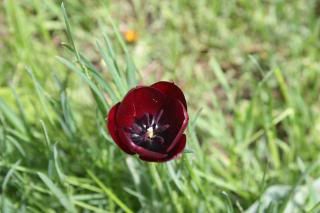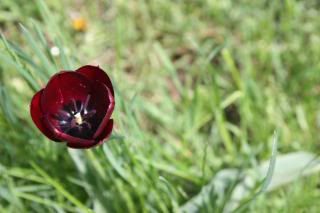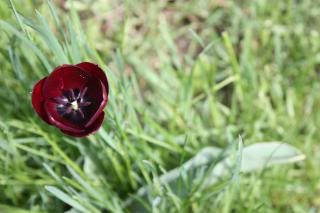 And these are the photos from my parents house with their tree in the front yard. No more climbing for the boys! We have a mama and some eggs!