We found out yesterday after school that this week is "Spirit Week" at school. Monday was twin day, Tuesday (today) is Crazy hat day, Wednesday is PJ day, Thursday is Multicultural day.
Since we missed Monday we were all ready for Tuesday. Yesterday we went and got K's meds for his surgery (tubes in his ears) and made a quick stop at the dollar store. The boys got super cute hats! We finished decorating K's hat last night and it was perfect! Q got one too. I got some photos of the boys today, check out these cute boys: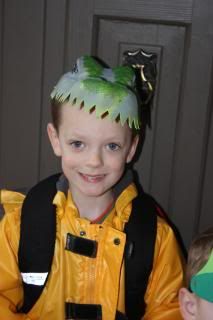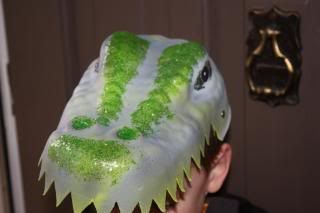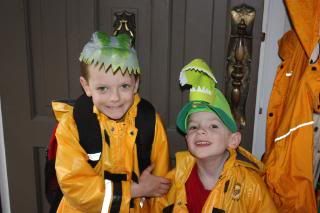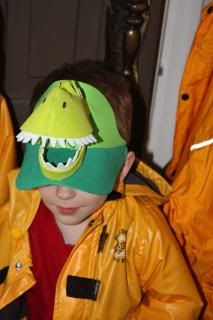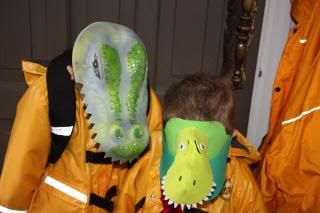 Tomorrow is PJ day. K will wear his into school tomorrow to change his reading book and then off to the hospital. Thursday Kyler is planning to wear his Toronto Maple Leafs shirt! I'm glad he has his plans already! Definitely somewhere he is from!