Every year since we move to Toronto (in 2007) we have gone to Boo at the zoo! Sometimes alone, other times with friends, but ALL the time we have so much fun!
This year we invited a few friends to go with us but no one could make it so we headed out as a family and had so much fun.
Most of the activity is in the kids section of the zoo. This year they did an incredible job of keeping the kids entertained with interactive things. At each station they could 'win' or 'trick-or-treat' a prize. I was very impressed. We learned alot going through the kids area, more than the kids did I'm sure!

As Always our day at the zoo starts with an "in case we get lost" photo: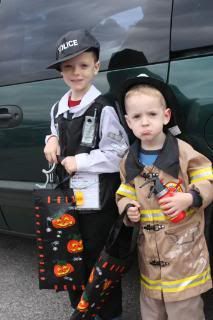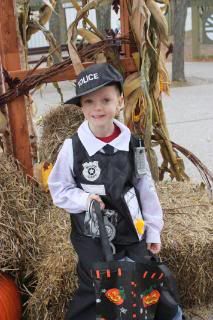 Our police man!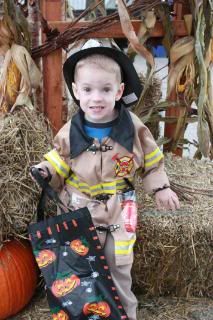 Our Fireman!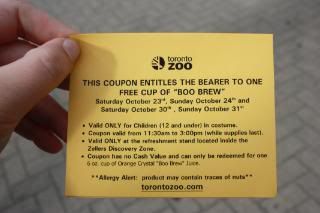 Special punch for the kids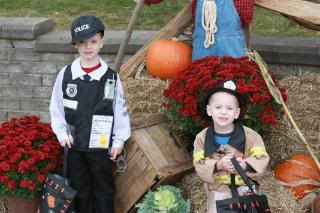 how cute are my little men?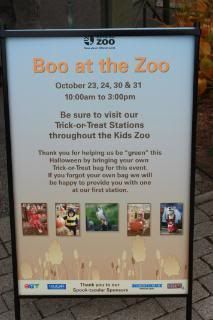 Boo at the Zoo sign. We always try to go the first weekend, less rush and the kids get more excited about Halloween.



Quinton showing us where the start was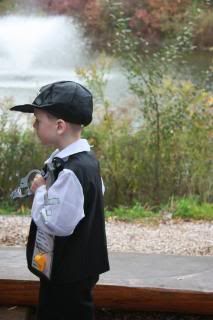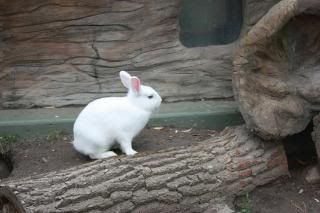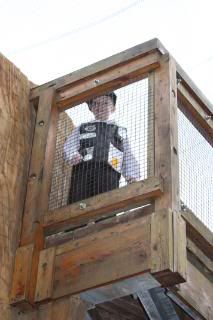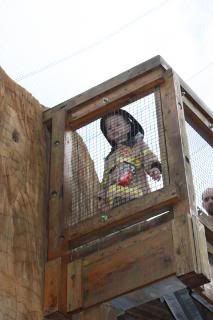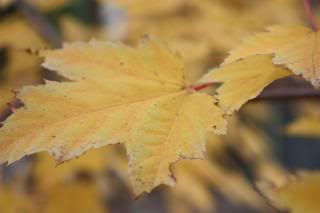 My pretty picture taking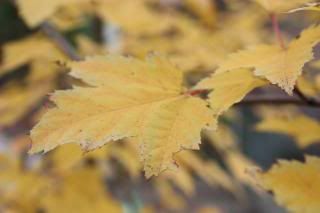 Those kids take F-O-R-E-V-E-R to come down the slides.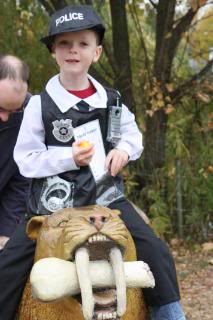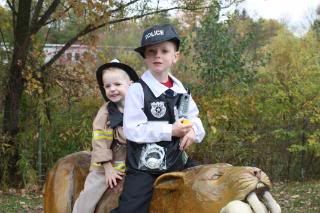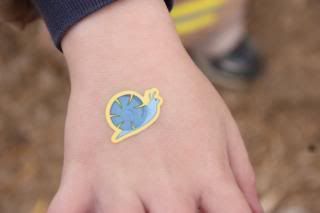 Once of the prizes from an information table