'Twas the Night before Halloween
And all through the house
Not a creature was stirring
Not even a mouse
The Costumes were hung by the door with care
In hopes that Halloween soon would be there
The children were all nestled all snug on the pull-out-couch
With visions of candy, heck the Toronto Maple Leafs, dancing in their heads
While I in my bed and Arnold there too
Had just snuggled down for a short sleep before church.
When what to my wondering ears should hear
But a text message that woke me with fear
My dog (at my parents house) had brought in a treat
A dead possum to show his love at my moms feet!
Yep and that's when I woke up for good!
Tonight was Arnold and Kyler's night at the Toronto Maple Leafs game. They had SOO much fun.
We got K ready just before the game. He changed into his new pj's from Nana and Papa that totally matched for the game, and we had his jeans over top of the pants and the jersey over top the shirt. Then the 2 of them left around 5pm. I snapped a few shots of K before heading out to his FIRST EVER pro hockey game. Oh and the tickets!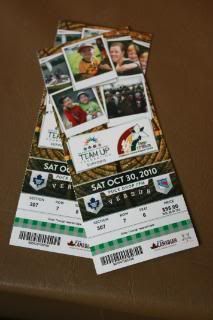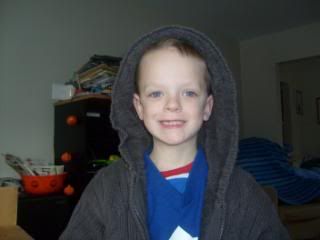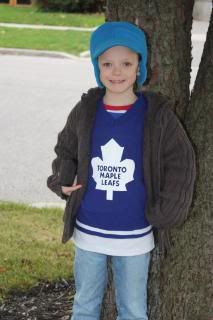 Then they walked to the bus stop and waited for the bus for a while. Q and I went with them to the stop and got our pizza. We had fun waiting and taking photos of eachother.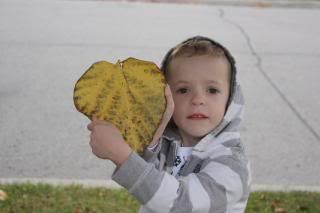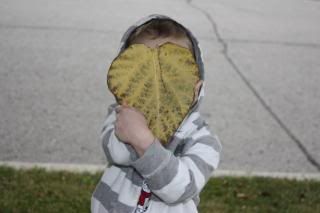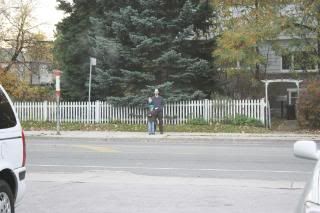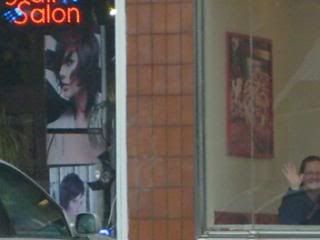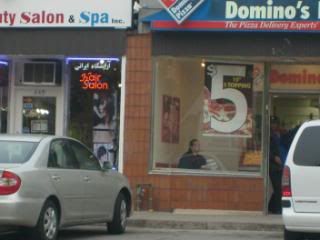 We got home and had pizza and watched a few movies or so.. and over that amount of time I downed 3 pops. Totally not the norm for me and may be a reason why I'm still awake now (at 1am!). We set up the bed for the boys, assuming they would be super late and watched a movie.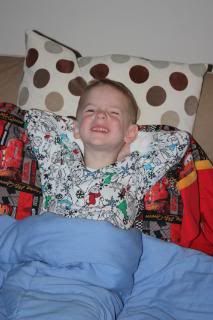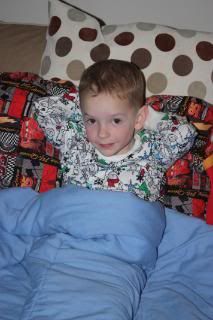 The boys had alot of fun. When they got there they entered into the 'fun zone' and got to play a few games and get some great photos: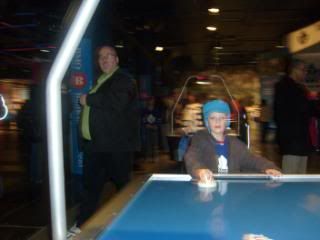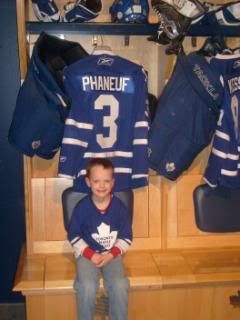 Later on were able to get a flag as well.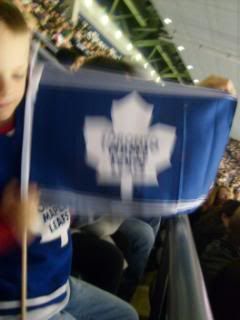 Here are a few pictures from the game: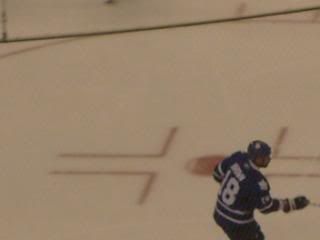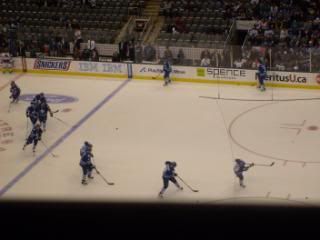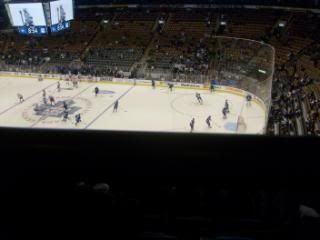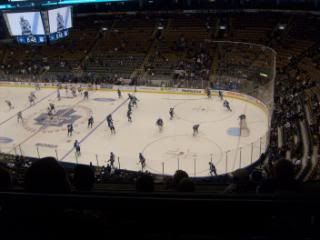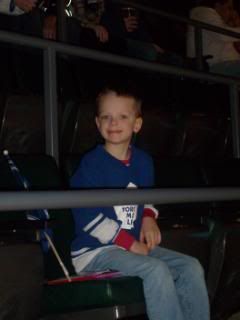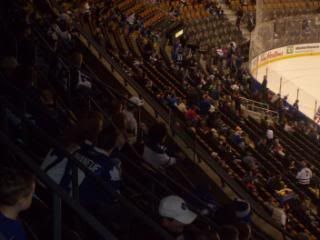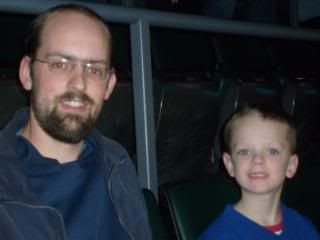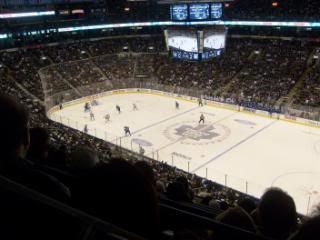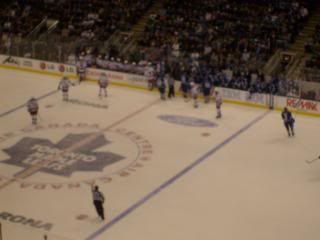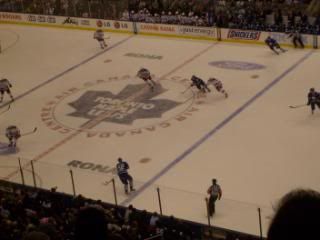 So coles notes of the game:
-they got there and played a bit and found their seats (after walking around alot!)
-on the way to their seats they got a flag and some twizzlers
-sat down and watched a bit before and then the whole first period
-potty break during the break and a chance to get some food and checked out buying a new shirt for K (WAY TOO MUCH MONEY!!)
-went back and watched 2nd period (Arnold told me he never took his eyes off the game EVER!)
-he cheered like a champ! To a fault, and got soo upset when the Rangers got their 2nd goal (started crying)
-stayed and watched the little 'show' during the second break
-watched the third period
-cried when it was over and the leafs had lost.
-People behind him got/gave him a puck for being such a great cheer'er and an incredible fan.
All in all alot of fun and he wants to go again.
Oh yeah, and the dead possum, I guess Snowball brought it in and scared the crap out of Nana... I wish I was there!! Hope you have calmed down mom!