Today is time #3 of wearing their costumes. I hope you are enjoying the photos. #1 was at Boo at the Zoo, #2 was on Wednesday night at clubs, and #3 is today at school. They are having a Halloween party. I love seeing the teachers get all dressed up, it's so cool!
Even better are the kids and figuring out what they are. Today we saw a detective, spider man, fireman, policeman, fairy, princes, witches, skeletons, prince, horse, and a lion, just to name a few. The kids love getting dressed up.
Now I have to warn you... today is COLD! Not just cold but REALLY cold. So everyone had coats on and a few layers. For example, Kyler had on his normal shirt, his policeman outfit and his big sweater over top with gloves, scarves and hat. Quinton had on his normal shirt, his hoodie, his fireman outfit and then his big sweater overtop with mittens, scarf and hat. IT's COLD!
Enjoy the photos: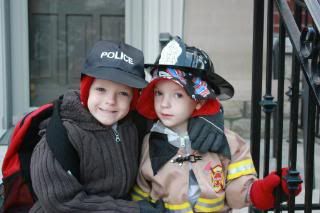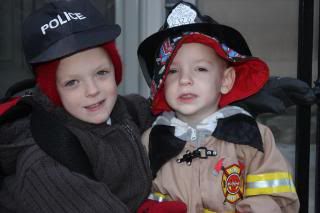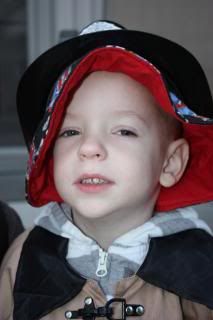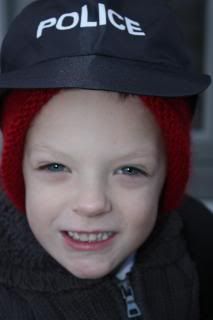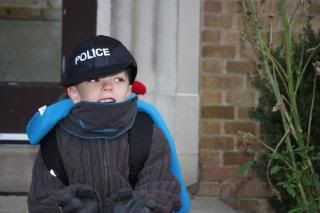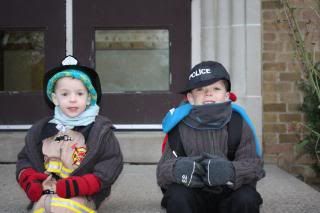 And their friend Jeff: