This past Thursday (HA I'm finally getting caught up!) Kyler went apple picking with his school. They had alot of fun. A friend of mine snapped 2 cute shots of Kyler and I'm excited to get copies from her.
Anyway he came home with his pockets stuffed with apples and a little bag. He did lose his mittens for a bit (they were found in the bottom of a bucket Mr Brown had) which caused a meltdown (and proved he was one of the *few* who didn't nap on the way home).
Here's his little apple bag: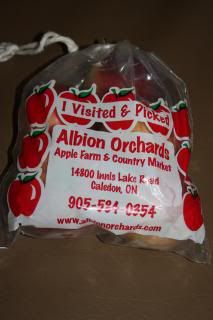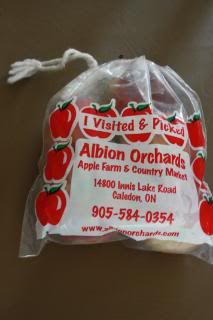 Winter coats were finally worn. I had pulled them out of our winter boxes we took home from my parents house last Wednesday or so while I was cleaning up. But I didn't realize we would need them so soon. On Friday it was SO cold in the morning (I'm pretty sure around plus 3C or so) that we all wore our winter coats, hats, mitts/gloves an scarfs. But boy oh boy did they look cute.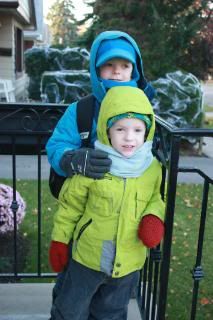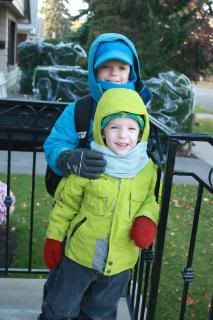 On Friday night I went out for a "date" with a girl from youth group. We did some running around I had to do and got to visit and I got to get to know her better. I can't wait until we can go out again.
Now my hubby, being the sweetheart he is, said he couldn't let us go out on a date without flowers. So he brought home some BEAUTIFUL ones for her and I. I love it when he is so thoughtful!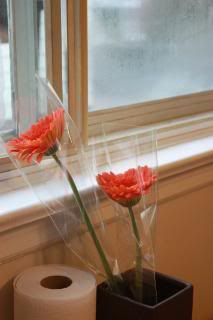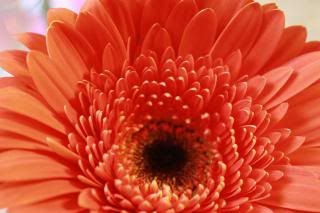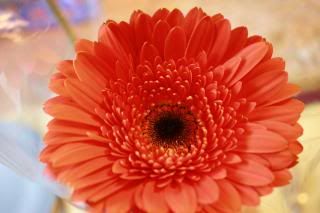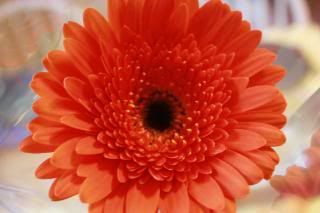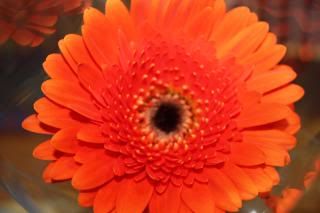 Mine is currently in the kitchen window in my Jones Soda bottle... ahhh memories of university!