Today our day was crazy but super fun! I'll admit I'm looking forward to tomorrows family night.
In the morning we went to church and then headed home right after to get our pumpkins done. We had lunch and did our pumpkins. The boys went to bed shortly afterwards. It was perfect for us. They had a good nap (with the threat of not going trick-or-treating). When Q woke up he was actually scared of his pumpkins!
Here's a few photos of the boys and I doing our pumpkins!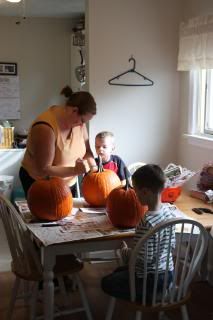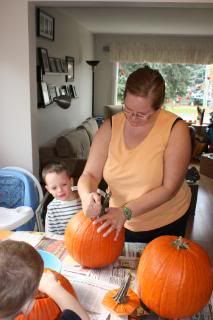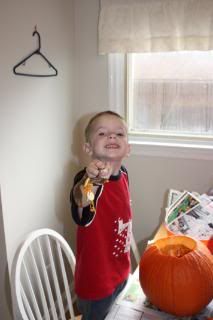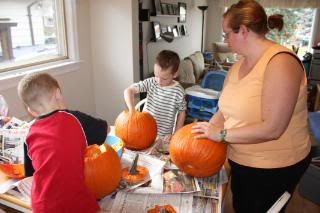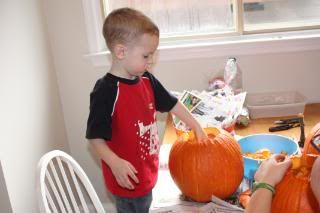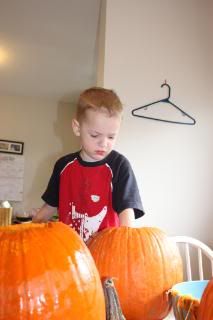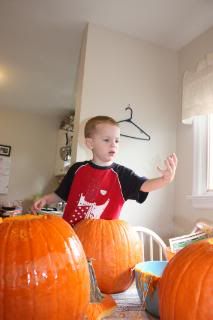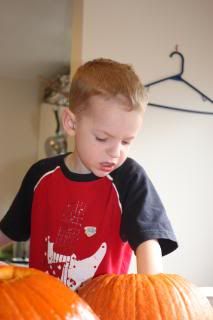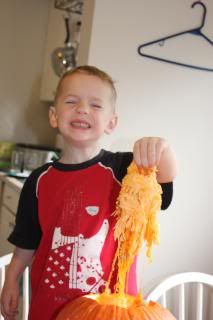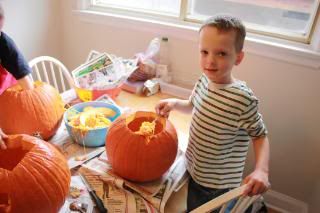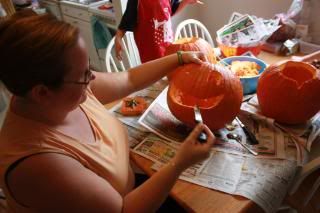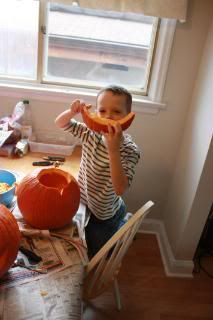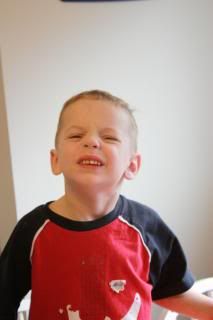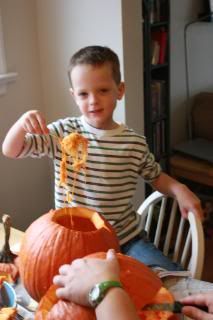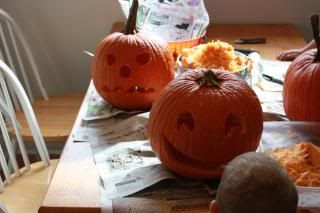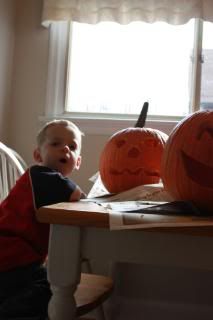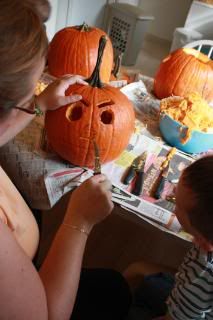 Around 6pm or so we got the kids bundled up and they headed out! They loved everything about it. Here's the photos from T'Or'T'ing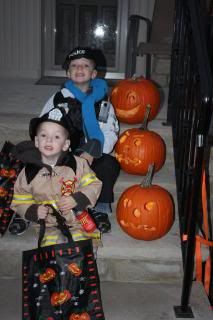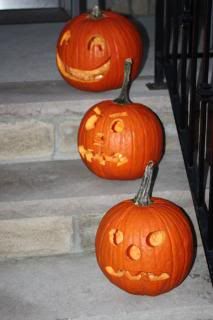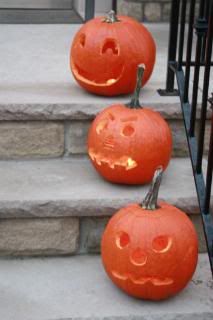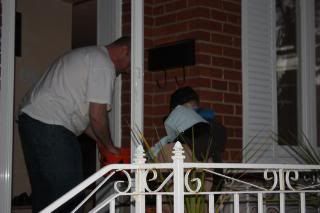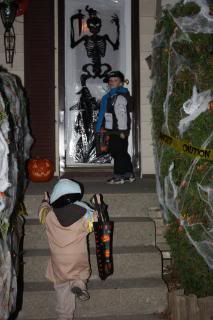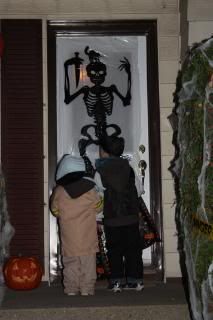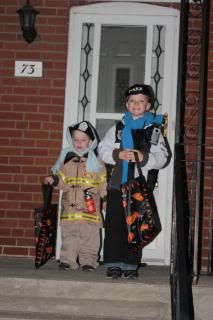 This is on our road over and we love these people, they ALWAYS go all out!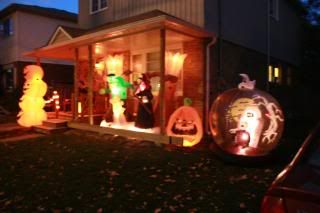 Seriously huge group!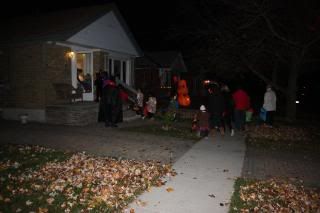 These are the photos Arnold took of the pumpkins tonight.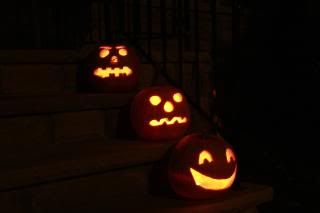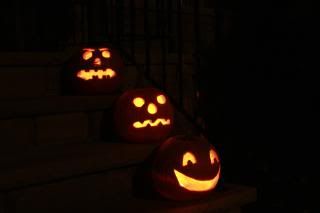 The order is Kylers, Quinton's and Mine. The boys picked their faces completely alone! They did great!