WARNING PICTURE OVERLOAD TODAY!
Today was our last full day of camp! It was a fun day as well. Our friend, "baby Thomas" came over today. Not only that but we had our friends from across the road come and visit us as well! It was a blast!
We got everyone up and had some breakfast and we got dressed as fast as we could. Baby Thomas was dropped off around 8:30am and we hung out inside. The older kids had pulled out the duplo before he got there and they all loved making different things with them and Thomas loved to play with each of the kids. All in all a great idea!
We headed outside around 10am or so. I had found our bubble blowers from last year and some chalk and we all went outside in our winter coats and had a ball! We played, coloured, ate fruit loops, and just had fun!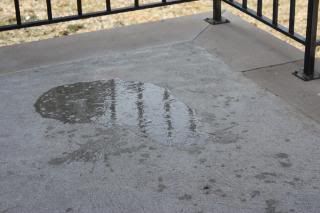 Bubble spill!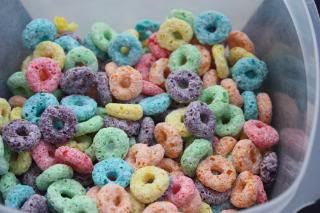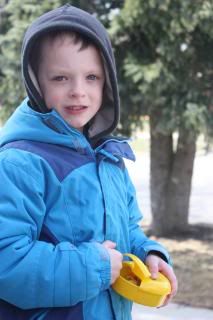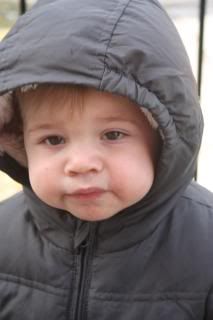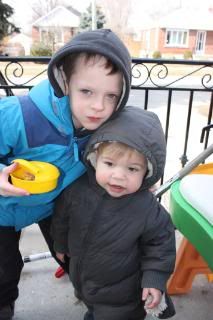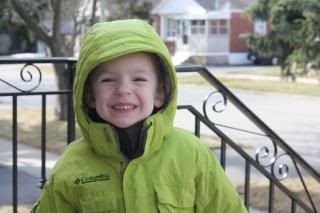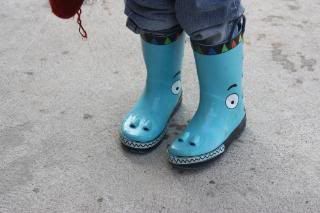 New boots!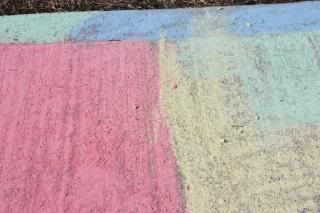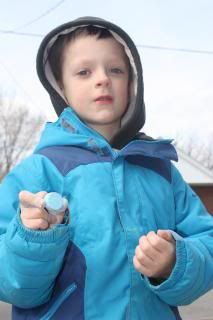 Our friends from across the road came over and played with us for a little bit while their mom got ready for work. I owe her BIG TIME for coming to get us after the whole car thing the other day. They really had alot of fun playing and visiting! There was some conflict between the girls over who could do what and colour what and spell what... wow girls are competitive!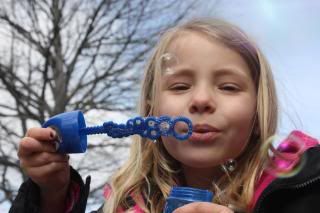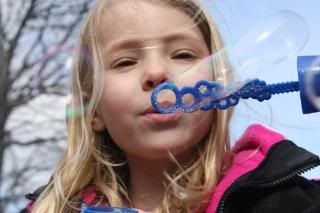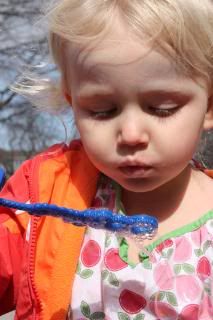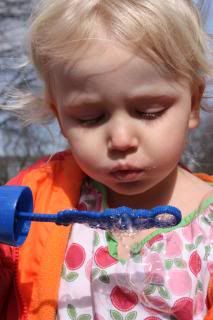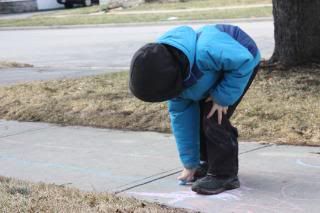 The kids had some races going on and Thomas spilled his Fruit Loops. It was a fun sight to see and now we have a decorative front area!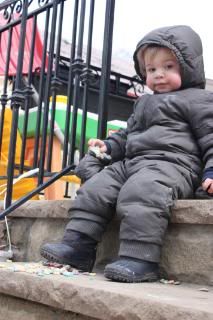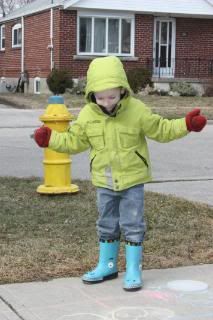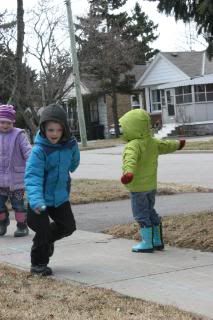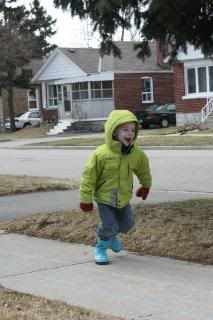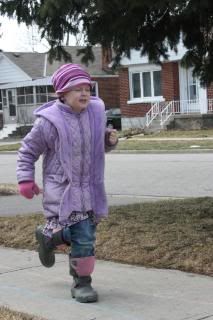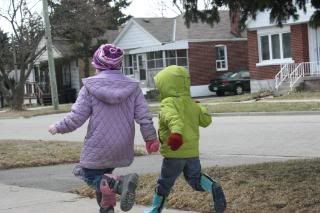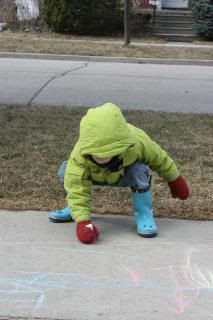 Once our friends left we went inside and had lunch and a nap. The kids slept through our "open swim" time at the pool so we didn't end up going.
Around 4pm Thomas was picked up and we started supper. The kids and I ate around 5:15pm or so and once Arnold got home we headed out on a walk... to the ice cream store! It got COLD while we were out there and we ended up in our winter coats, hats, mittens and everything else... I was surprised how cold it go!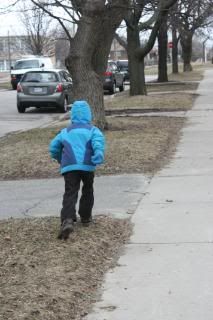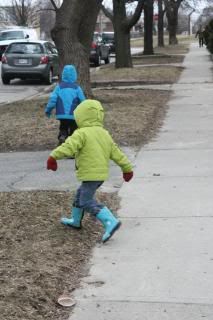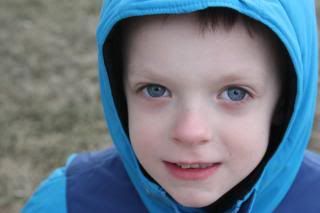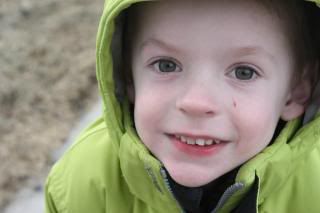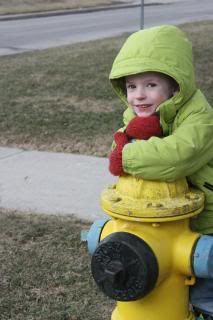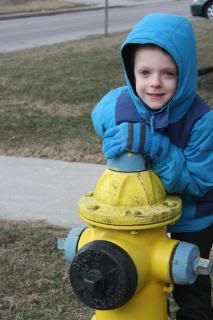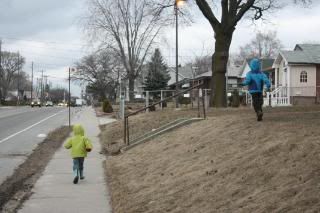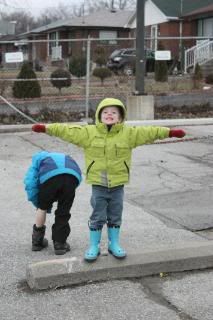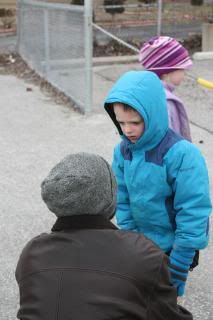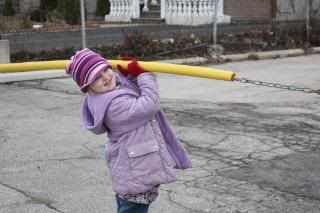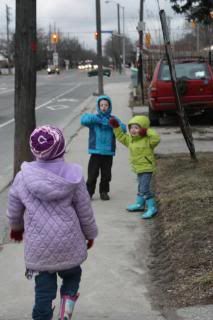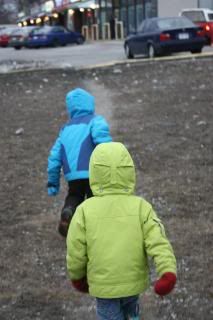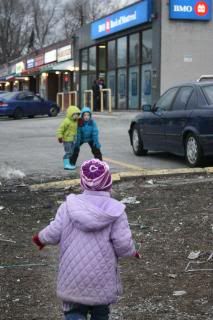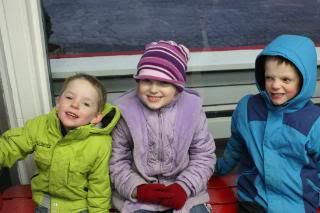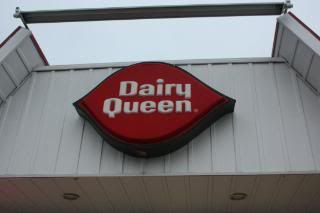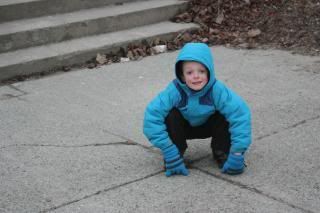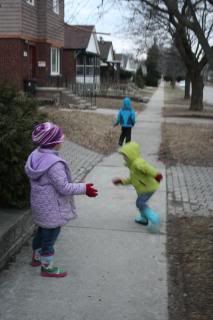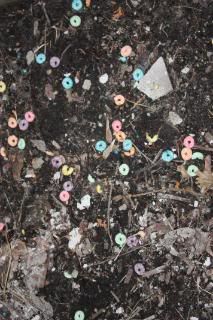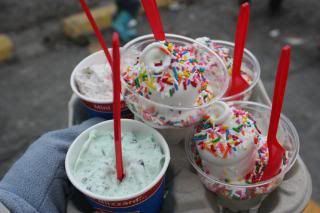 We had alot of fun and came home shortly afterwards and ate our ice cream at home.
After Arnold had something to eat we pulled out the bed and the older 2 got comfortable playing video games and Q and I watched the Lego movie and did some flyer shopping for groceries.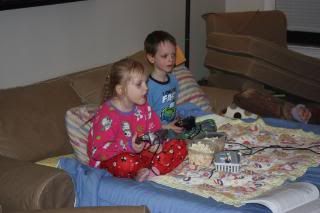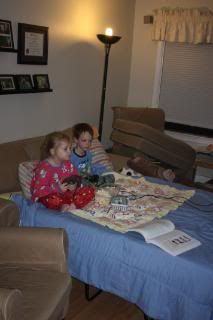 Q and I were asleep by 11pm but the kids were still going strong. Personally I fell asleep shortly after I set my computer up and when I woke up around midnight the kids were asleep and Arnold was on the couch in the boys room and Q and I were sharing a bed! I love how that all works out! We had fun, and the kids LOVED playing video games!