That's right Ladies and Gents! We have a new car, ok well van.
Last week we had car troubles (see previous posts. It meant that our car was DEAD! Completely dead. So our search started for a new one. We looked at over 45 different vans in the time span of 72 hours. We were so good and so well teamed.
A friend of ours from church, Auntie Jaime, loaned us her car and we got the fun started on Saturday. After Amber headed out the boys and I packed up some bags. Each one had snacks, juice box, Kanteens with water, colouring books, crayons, hard things to colour on, tissues, and a few other random things. We got into the car and off we went. Arnold had already gone out and looked at 3 of our list and we kept on going. We started at one side of the city and worked our way over to the other side. Then we went down Kingston Road. Arnold and I did some serious tag teaming. He would pull into one car lot and go ask, and I would call the lot next to it and ask, we did this the whole way down. Sometimes I would get out and check out the other lot, and sometimes they didn't have anything. We went everywhere!
On Sunday the same thing happen again. I packed up the bags and off we went to run around the city and look at so many vans! One of our last stops we found one we liked. After taking lots of photos, and having our "pro" look over it (being Kyler - trust me after this many cars he WAS a pro at it!) we decided we liked it. We went in and talked to the dealer and made plans. After we left Arnold and I talked about it and we were much happier that *I* did the dealing... I got us a better deal than Arnold would have!
Monday was a bunch of running around. Once Kyler went to his Keli school Q and I went and got the new van, took it to the mechanic and had them look at it. Went back to the dealer and tired to get a better deal. We ended up with where we were before and just left it. I went back a few hours later and put down the down payment. That's when it went for work.
The car went out to get the safety done, the e-test, and some buffing and cleaning of the inside. We finally got it back on Friday evening. Arnold went over and paid for the rest of the van and drove it home. We went over to Auntie Jaime's house and dropped off her car we had used. Then to a car wash! The car was so dirty! After that home! It was WAY too late to take any photos so that was a no go!
This morning the boys took the car out to church for men's breakfast, then hair cuts and home. We went on a "field trip" to our old car. We had some things to take off/out of it.
We had *just* put on some headlights. Our neighbour, who's van is a 1998 (ours was a 1997), bought those from us, along with some head rests, 2 captains chairs and some fobs for his van. We pulled off the headlights today and went through and emptied everything out.
Here are some photos of our adventures and our new van:
Kyler, trying to find wires in the green van:



Taking things out: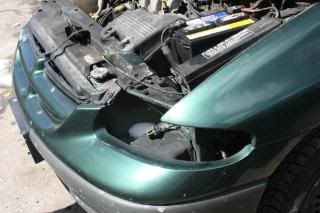 Oh the toolboxes: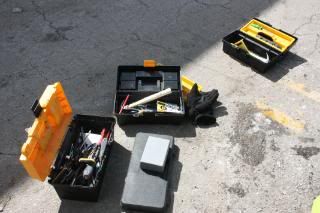 Q working hard: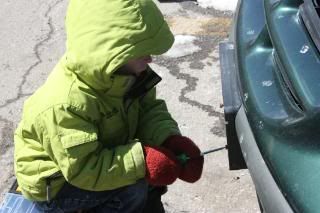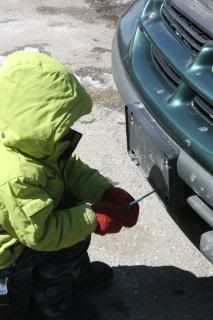 Resourceful Quinton using his toolbox for a stool!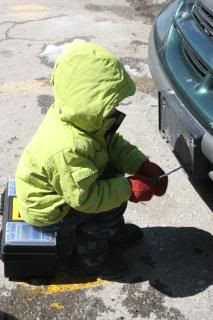 Our old van: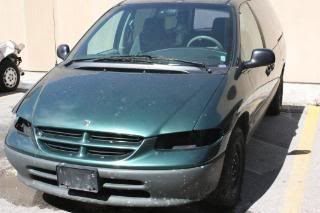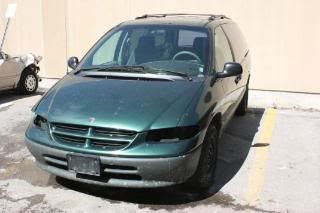 Our New van: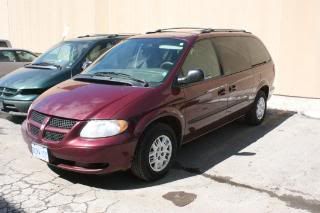 Our Vans together: