You wouldn't be able to tell by my windows and doors but hey, somewhere (being school) it is still fall'ish.
Q and I took the camera to school on Monday to pick up Kyler and we snapped some shots.
These first 2 are from a house down the road. They just re-did their front of the house. It used to be a pink colour and now it's a lighter pink colour and they put these beautiful front face of rocks:
These photos are from school. There is this beautiful bush around the front of the school and I just *love* the colours!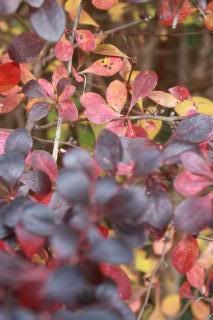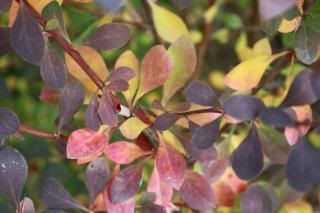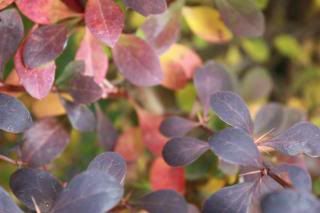 Q's favourite tree:

These are my "statues":