Yesterday we started back to our normal schedual after everyone being so sick!
Arnold went back to work, be it on transit, and left a bit later in the morning.
Kyler decided at last minute (after finding out it was pizza day) that he wanted to go to school. We managed to get dressed and out the door in about 5 to 10 minutes. This includes getting dressed once, stepping outside to realize it was freezing and going back inside to get snow pants on.
Yep we wore our snow pants for the first time on Friday!
How cute are these boys: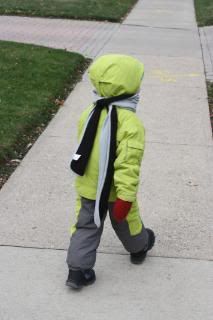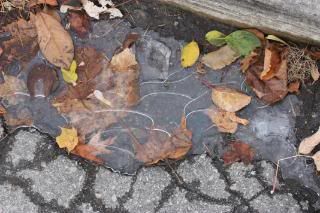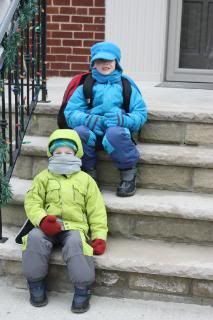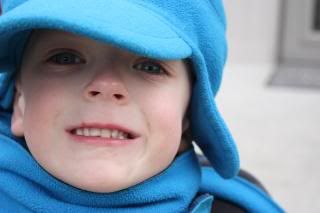 Even all bundled up in their snow pants!
We took a walk late Friday night to count the Christmas lights. We are now at 13 houses that had lights on!! We are getting more and more excited the more lights we see!! These boys love this game. AND it burns some energy!