That's right, today is our first day of the week so it kinda feels like a Monday. The only person in this house who seems to know it's a Tuesday is Quinton. He is super excited about gymnastics today and would *never* forget it's a Tuesday! Kyler on the other hand started to do his climb up to the top of the fridge before we realized it was a Tuesday, and therefore snack day. So no need for the peaches stored up there!
We all had to do double looks at the calendars to figure out just what was going on. No Library day for Kyler at school BUT because yesterday the public library was closed we are heading over there AFTER gymnastics to get some new books and movies!
Yesterday was a wonderful Family Day. Did you get some time with your family? We all got to "sleep in" until 7:30am since the boys were outside so late! We had our own breakfasts and chatted with Uncle Chris in Alberta for a while online. It was so wonderful to be able to talk to some of our family on family day! We got a mini update on the girls out west and how they are doing. It was really nice!
We all headed outside to do some work. I worked out in the garage and the boys worked on cleaning the snow off the driveway, walkway, porch, and anywhere else they felt they needed to remove snow. It also involved a few impromptu snowball fights!
We came inside and the boys watched a movie while they had their hot chocolate and then ended up turning the movie off and playing around the house. We had lunch and then nap time! My favourite time of day!
During all this I managed to wash every sheet that has been used in our house in the past while and get them all back on the beds by night time!
After nap Kyler was up first (a surprise) and we printed off some photos for his scrapbook and he helped Daddy make the dough for the pizza! We eventually got our pizza ready and we had stations all over.
One station was rolling it out,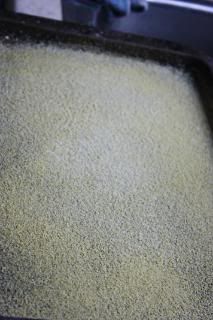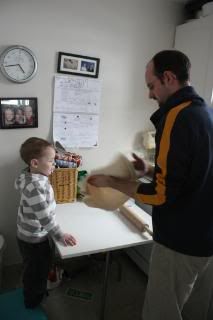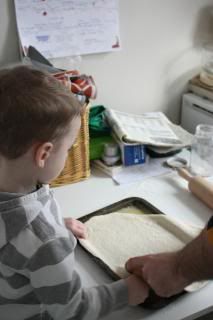 another one was putting fork holes in the pizza,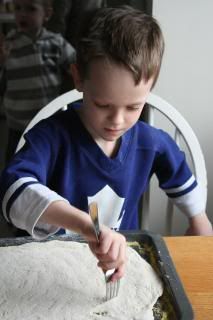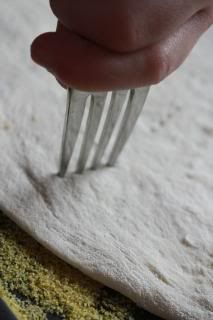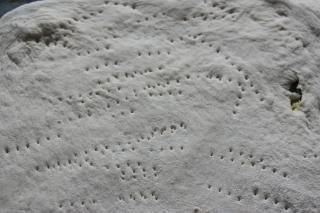 then back to where you rolled it out for putting the sauce on.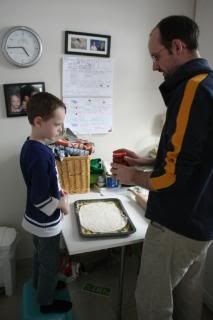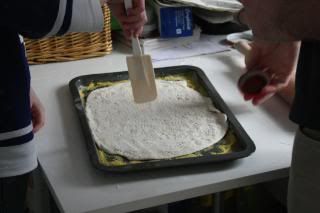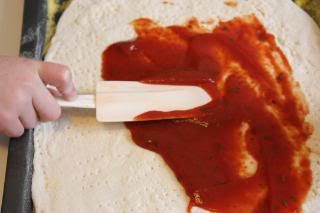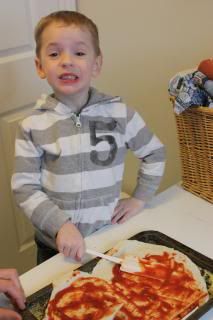 Once the sauce was on you went back to the fork hole part and put the toppings on! As usual the boys picked pepperoni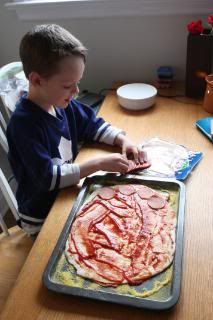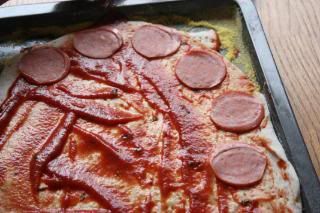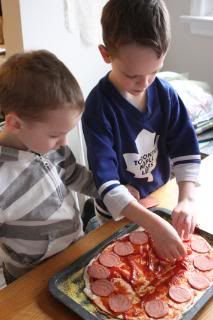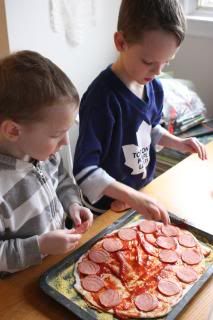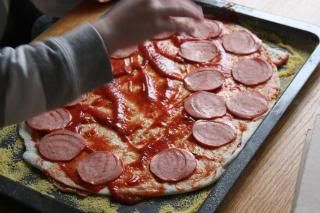 Everytime Quinton put one down he would lick his thumbs... good thing I didn't eat that pizza!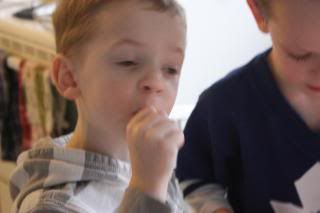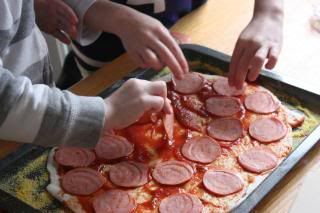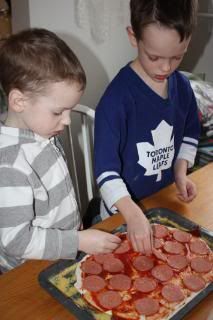 Then cheese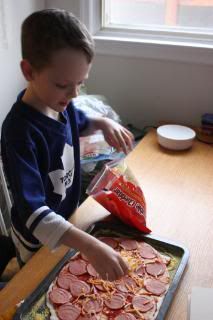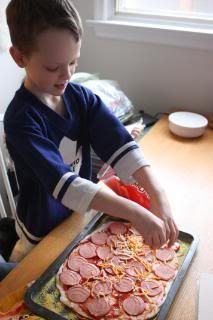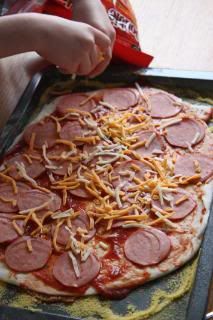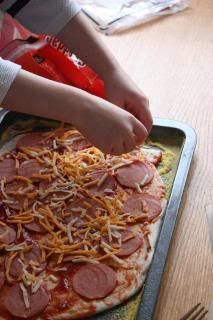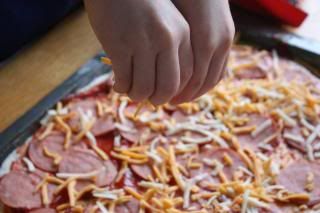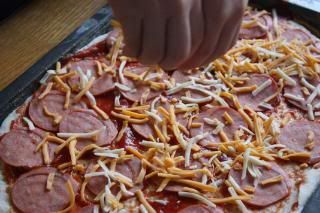 And then they were done: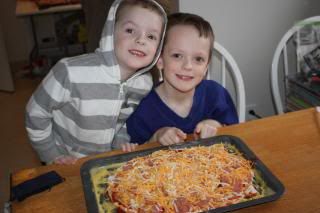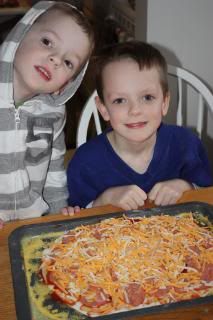 I didn't get one of it finished but lets just say the kids loved them! As did Arnold and I with our pizza!
We watched Jack and the beanstalk while eating our supper. Once it was over the boys got ready for bed and Daddy made strawberry milkshakes. They were wonderful! What a perfect way to end the day!