Happy New Year! The Year of the Rabbit! That's right, it's the Chinese New Year. Since our friend at school is Chinese and Kyler wants to do *everything* this little boys does we are having a "fun" day!
This morning the boys made New Years cards for Jeff and his family.

Q's Card: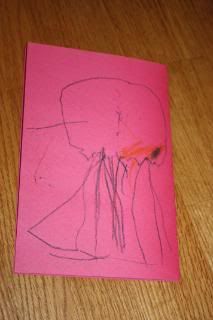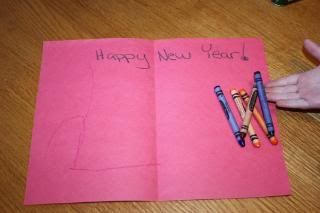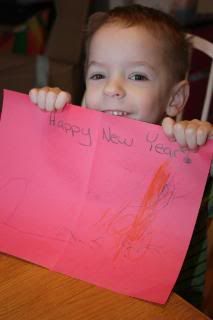 And Kyler's Card: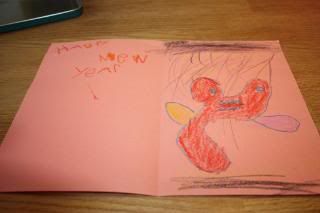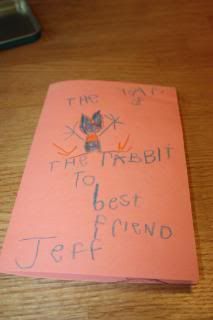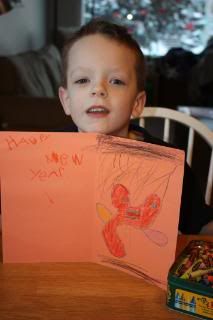 We spent most of our time while making these watching YouTube videos of dragons that are with the new years celebrations.
Tonight's meal... ALL Chinese food! I'm very excited about this. Special thanks to M&M's for their sale!
So Happy New Year!