Quinton and I decided that it was time to do some cleaning in our house. I figured out what food I didn't want to keep around for another week (you know hoping it wouldn't rot any more on me) and I got out the bananas. Q and I thought banana muffins would be GREAT for us to make... so off we went!
I found a great recipe that my mom used to make and I got everything we needed together. Q and I set off on our adventure!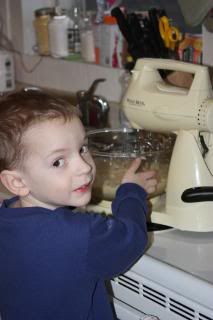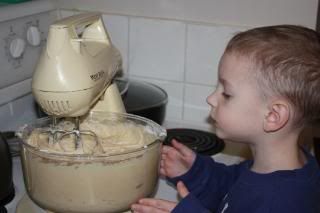 Turning Turning Turning! Q was so proud for being allowed to turn it on and turn the bowl!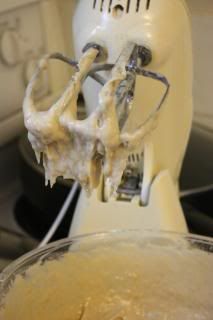 Waiting for our first batch:



Finished Product: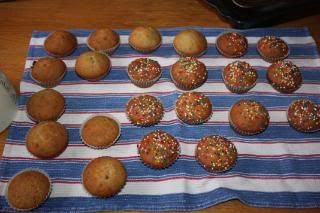 Mine are the "plain" ones Q's are the sprinkle ones: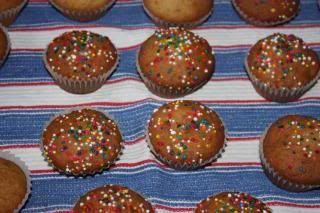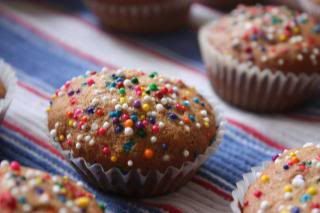 Here's how (a bonus food one!)
3 Large Bananas
3/4 cup White Sugar
1 egg
1 t Baking Soda
1 t Backing powder
1/2t Salt
1 1/2 cups all purpose flour
1/3 cups melted butter
Mash Bananas and sugar and slightly beat egg
Add melted butter
Add dry ingredients
Bake at 375 for 20 minutes
makes 12 muffins!
Try it, no really, TRY IT! It's so good! Feel free to add 1 cup of chocolate chips or just sprinkle with "rainbow sprinkles" if you want!