Lets be honest, I just don't have time to post *everything* that happens so here is my catch ups from the past month
While we were at Nana and Papa's house this past month Quinton decided to "chill out" in the train box: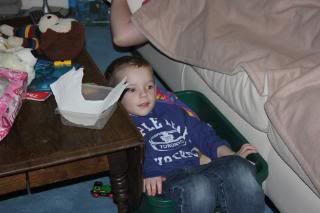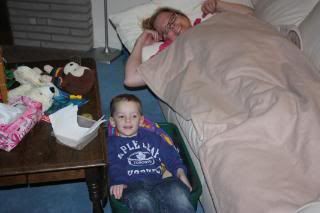 After a movie (and Nana's nap) they all headed out into the hot tub. What cuties! Love their hats?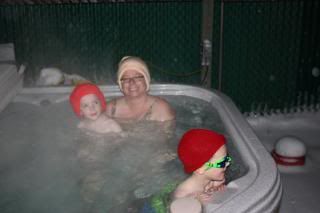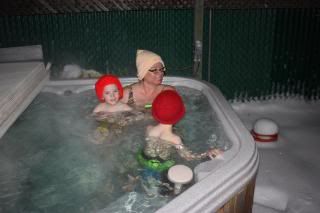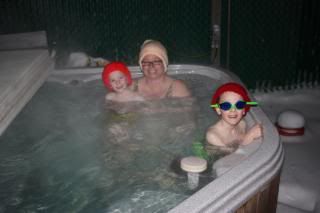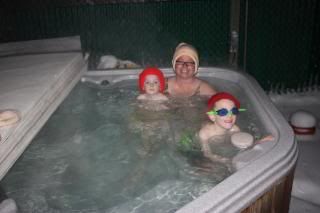 On Thursday the 27th, Quinton was playing around with my camera. In return I got this shot of him: