Yesterday we had Thomas over for the day. He is so much fun and we have a blast playing with him. The boys LOVE having him around. Q more so than K. I think he likes the "big brother" feel he gets from it.
Here's a few photos of music time with T: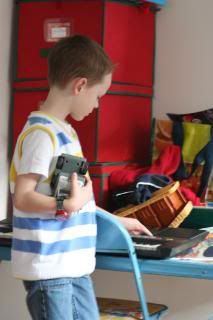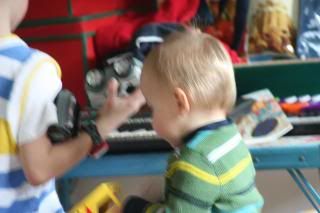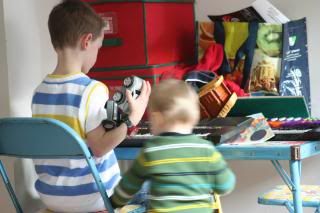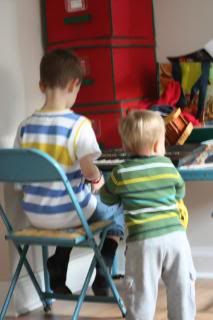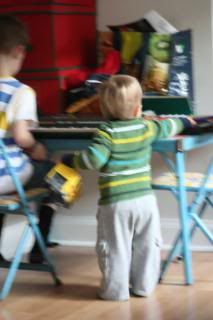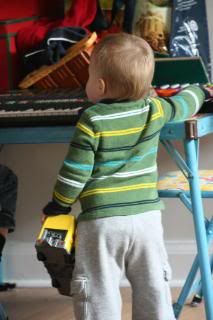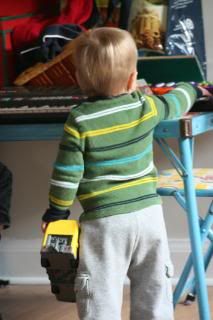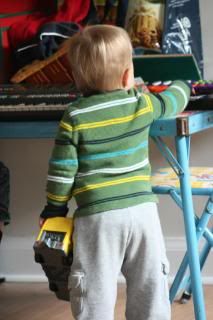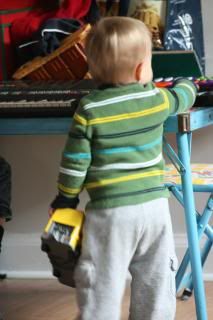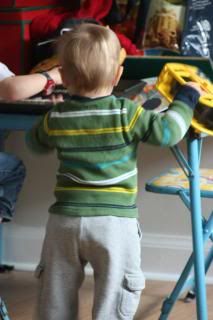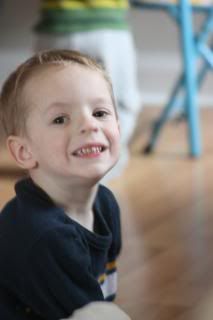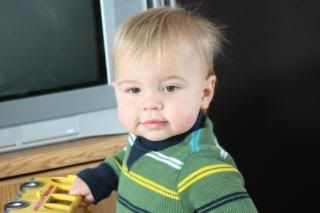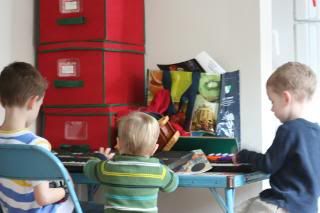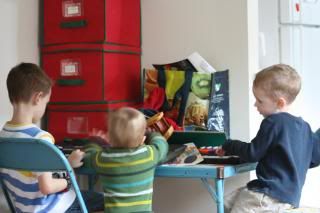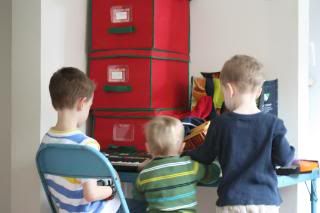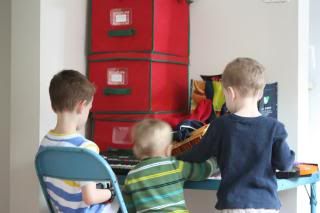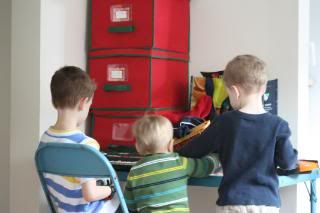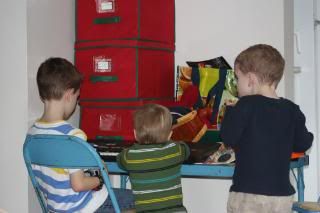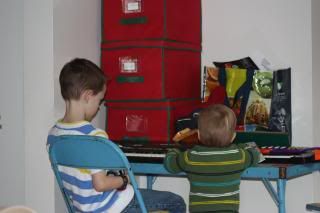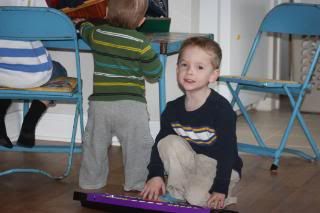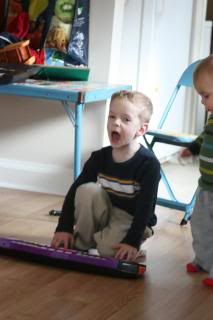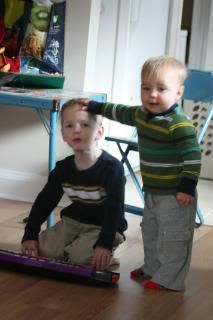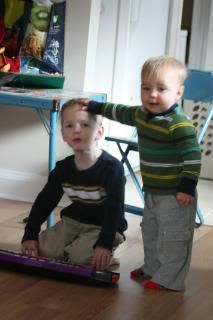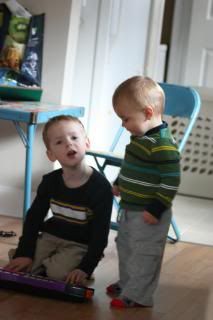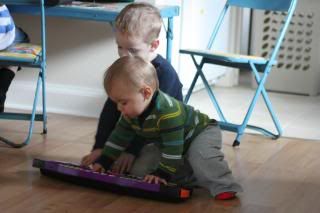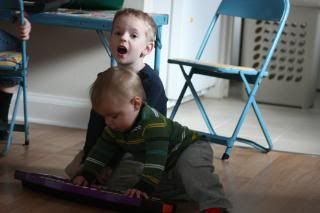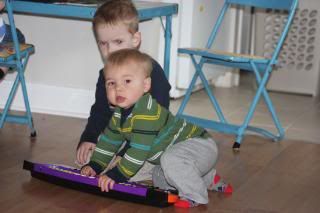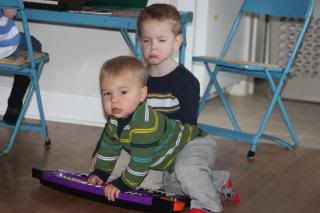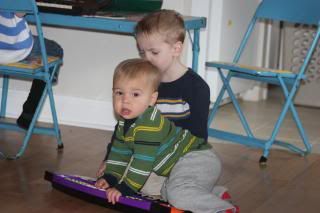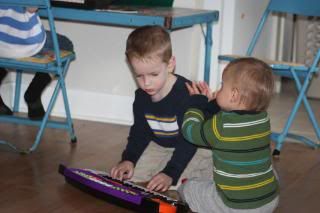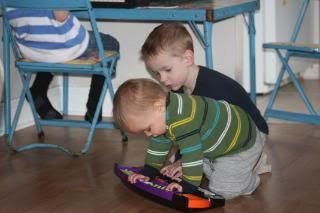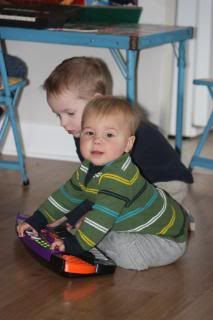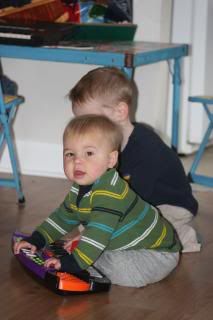 I know I know photo overload! But it was fun.
Blessed - We are so blessed by our Church. Our friends and 'family' there have made living in Toronto such a blessing and so much fun. Now if we could only get some more kids in our church!!
December Game:
I LOVE LOVE LOVE getting things from school. This was made last year by Kyler a school: