On one of our first nights in this house we are in now (and almost 1 year ago) Jenn and Jason came and stayed with us. They brought their sweet little girl, Mya, with them. I love that family, they are adorable! Check out my post with them in it
"Sweet Nothings".
While they were here we were going through some of my cross-stitching stuff and found some stockings. Jenn and Jason picked out one and I made it up!! It's now all finished and in the mail (well I'm *hoping* already there!).
Here's what it looks like (hope you don't mind me sharing Jenn!)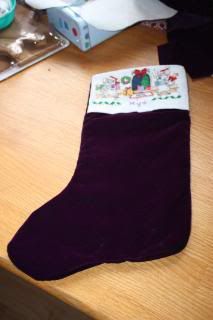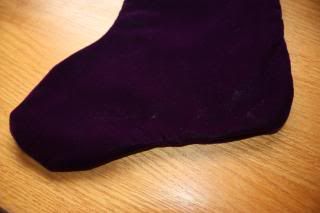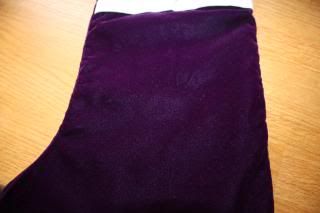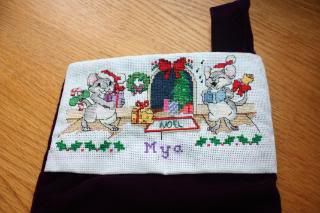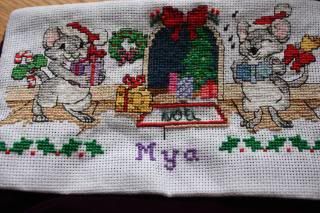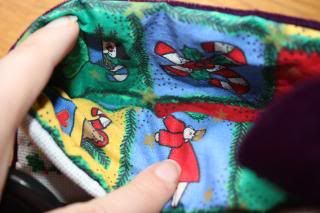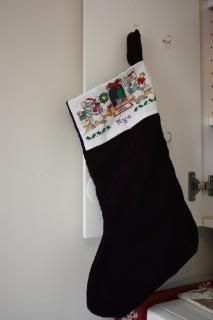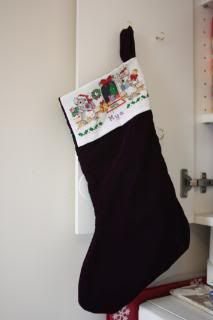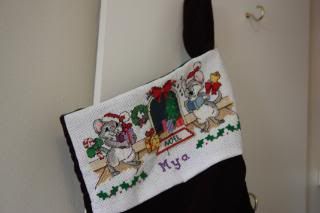 Blessed: We are blessed with a gift that God has totally given us. Being able to host people in our house (be it 2 days after we move in with Jenn, Jason, and Mya, or a year later with 13 adults and 3 kids!). It's a wonderful gift. And thankfully friends of ours have the same gift and help us clean up while over!
December Game: I LOVE getting together with friends. Even more so at Christmas time. We had our fondue and here are some of our friends: