When we went to pick up Kyler from school today he was all decked out! It was "Pirate Day" At school. The kids had a blast!
The were all "Pirate _____" today and every time someone left the line to see their parents they went "ARRRRRRRR" It was so cute!
Mr B went ALL out this year! Here's my "Pirate Kyler" when we got home: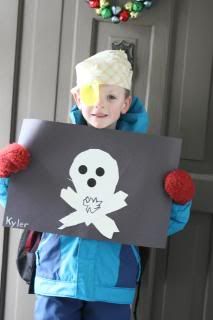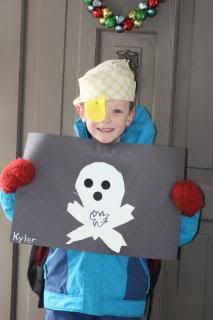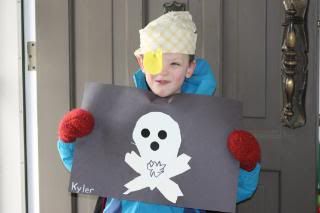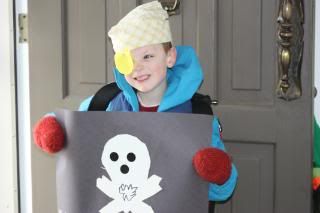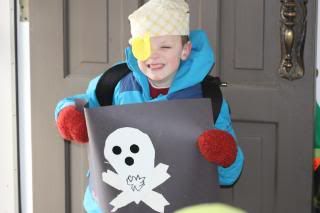 AND when he opened his bag we found a 'surprise' for those of us at home: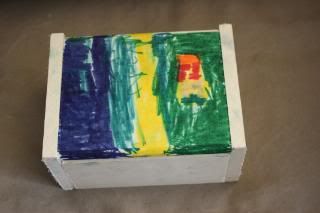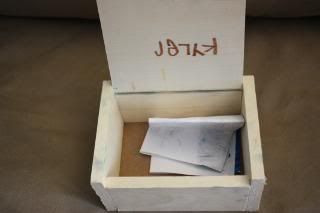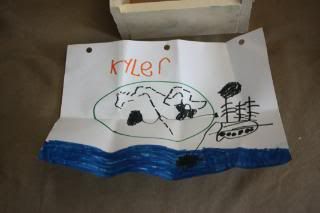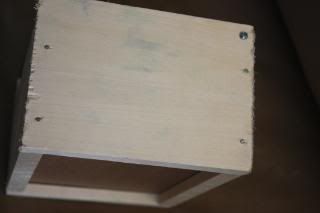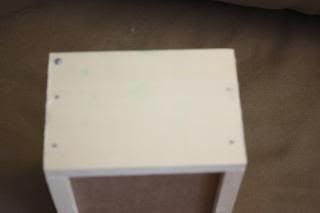 We were told that the kids did all the hammering and that Mr B told K he must have done it before because he was soo good at it! Thankful for those "Saturday classes" at Home Depot!
Blessed - Our family is blessed by our neighbours. We are slowly (VERY) getting to know them but we have found a nice set beside us (Puppy Ella's mom and dad) and across the road (our new friends from swimming lessons!). God put us here for a reason and I'm glad we are making friends.
December Game:
I made this YEARS ago, 1991 as you can see. The boys LOVE it