Yesterday we went to see Santa at the Zoo. The kids had a great time and loved everything BUT the Santa part!
The boys wanted to wear their new Christmas Outfits from Nana and Papa so they got all dressed up: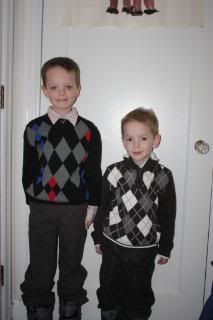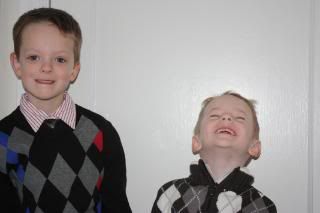 We are going to this for our New Years: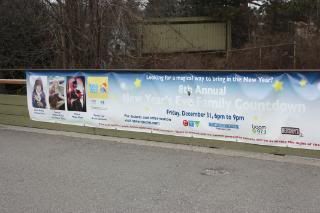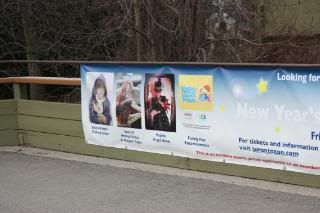 The ice was freezing that day:



And we got to meet a special guest: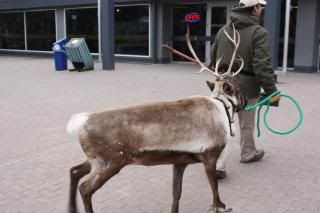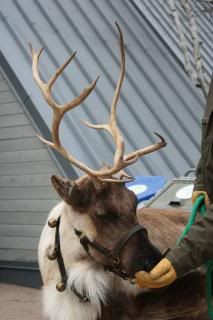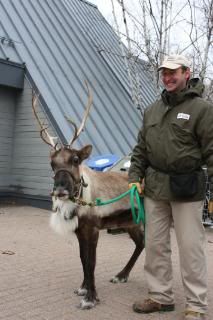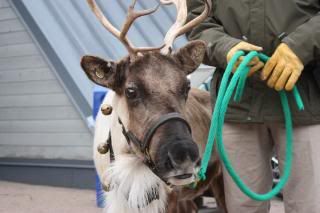 I love using other people's/store's Christmas trees. The boys are showing off their new decorations for the tree:




Once we were let inside we split up. We went all around playing games, decorating things and having some snacks: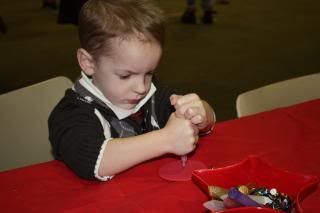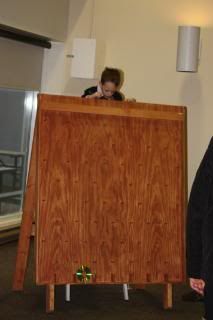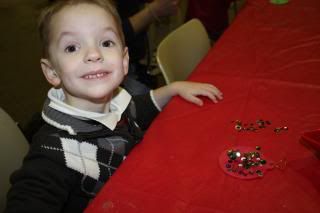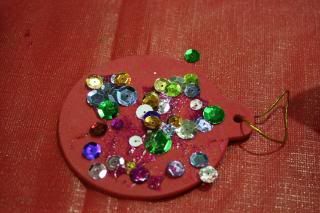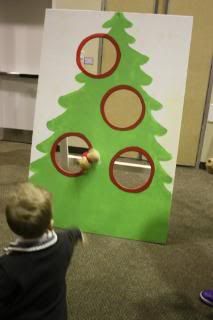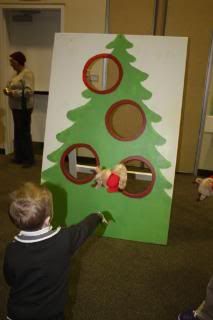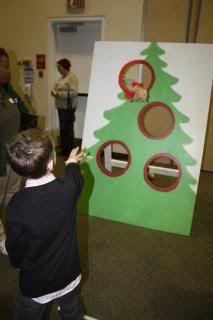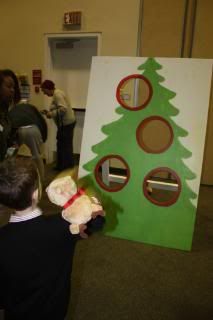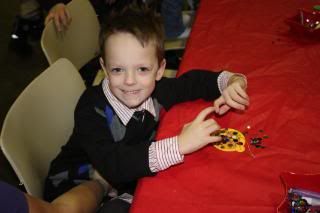 We got to visit with some people from the Zoo and play around. Q wanted to be a reindeer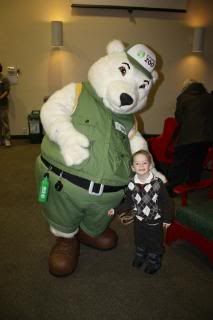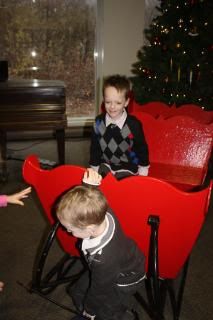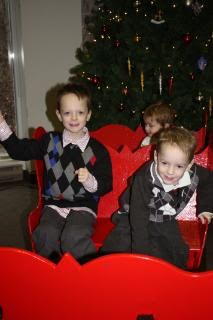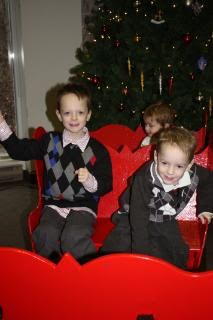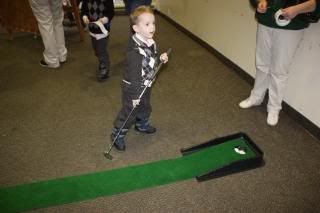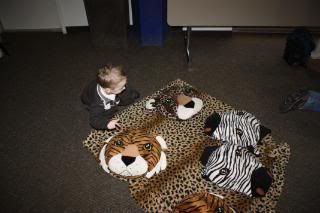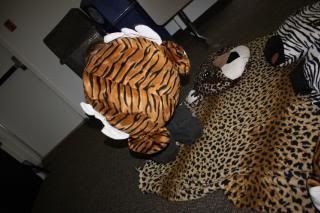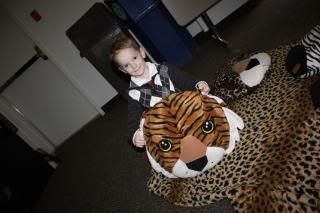 We played with our new games (look, I was there!)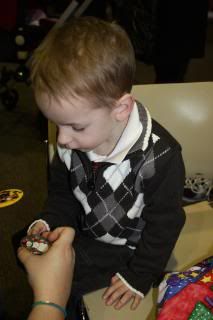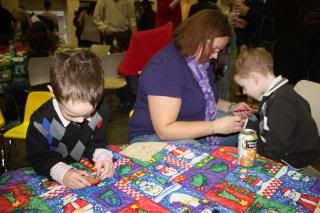 After a draw (all the games you got tickets to win things) there were some entertainers. They came out and asked questions, sang some songs, and Kyler and Quinton were VERY into it.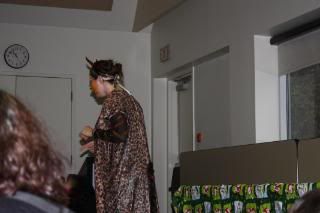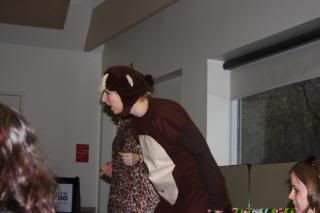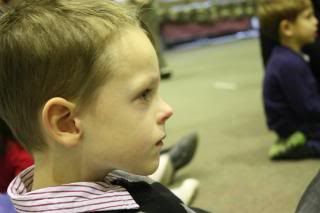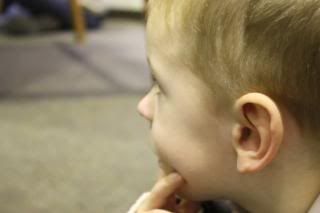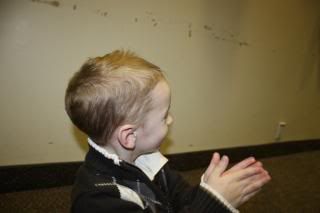 Once we finally sang "Here comes Santa Clause" Q got very excited. Here's Quintons reaction to Santa: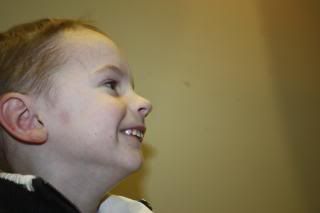 Only Quinton went to see Santa. Poor Kyler wouldn't have anything to do with him!


We are going to try again with Santa this week at the mall.
Blessed - I'm blessed by my youth group girls. Whether they know it or not they teach me ALOT and I love getting to know each of them more and more.
December Game:
I love getting to read books with the boys, we get a new one every year and I love watching their excitement on their faces when we sit down to read a new book. This one is from a few years ago but still a favourite: