I did a Thomas post last week but I had to share these photos I took. On the way home from swimming we went for a walk with Thomas. It was so nice. We all bundled up warm and headed out. I walked Thomas to swimming lessons but on the way home the boys INSISTED that Thomas wanted to be pushed by them. So once we got on the straight road to our house the boys pushed Thomas. Every driveway was a "switch" section and the next boy got to push.
Q Pushing: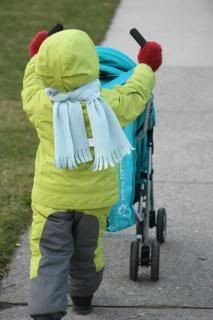 K waiting: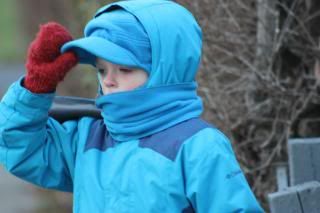 SWITCH!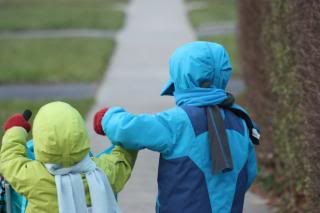 K's Turn: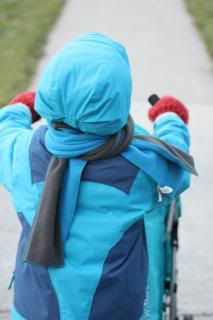 K pushing Q holding T's hand: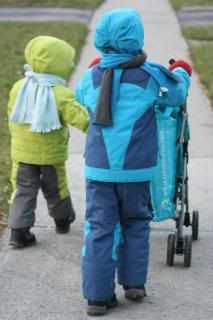 Q's turn: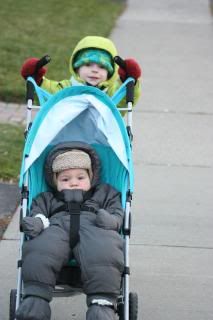 K's Turn and Q holding on: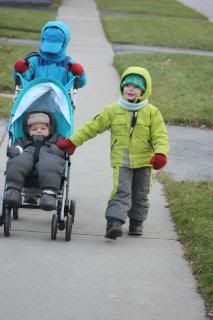 Q's turn, with K waiting: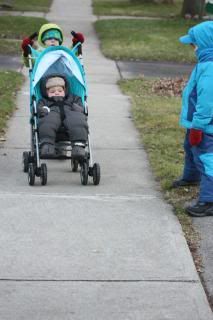 SWITCH:

Blessings : I'm blessed by my online friends. I'm not sure if some of you know this or not but Arnold and I have a been hosting a message board for some INCREDIBLE women for a while and I am so blessed by reading about their lives, journeys, and hopes and fears. I also am on another message board from when my sister got married! I have some great friends there who hold me accountable to drinking my water, exercising, and just being a great mom. I LOVE YOU GIRLS!!!
December Game:
Today's game is my window clings. I can't explain enough HOW much I love these. We had to throw away a few this year due to poor packing planning but they are super cute. We got new ones and I love them. I kept the papers so that I can peal everything else off and use the paper for all of the ones. I love that just adding a few window clings 'seasons' your house, be it Halloween, Christmas or V-day.