December 6th was our first official snowfall for Toronto, at least according to the weather report. It was nice! We loved all of the time we got to play. The boys went outside with Arnold before 7:30am (yes they were *that* excited). They stayed out there until it was time to go to school (8:45am).
Here are the photos from their fun: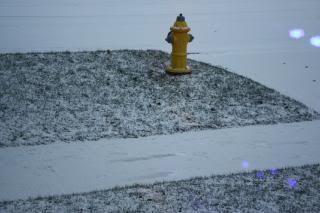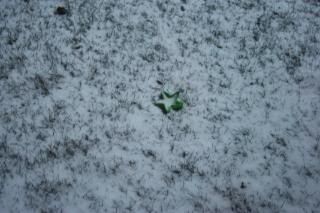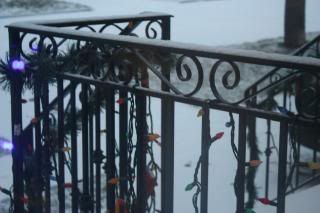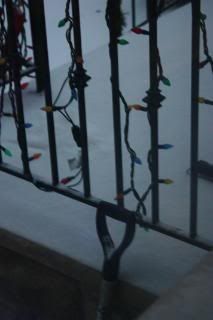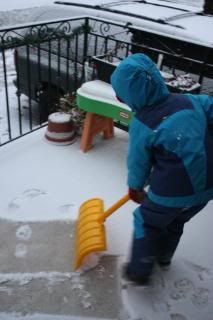 K's snowangel complete with halo: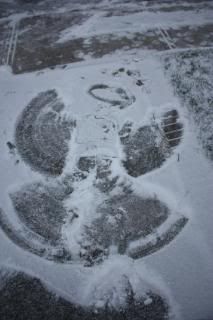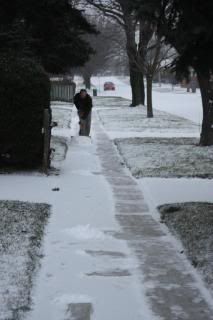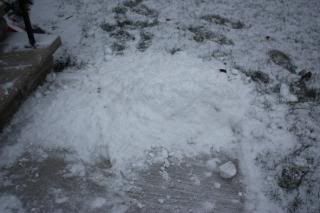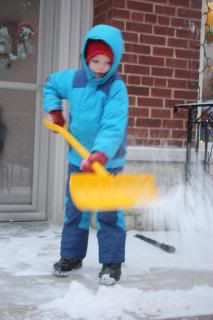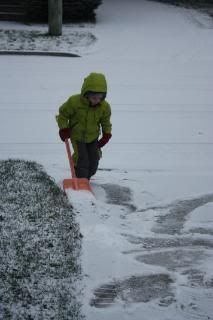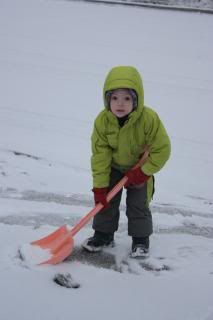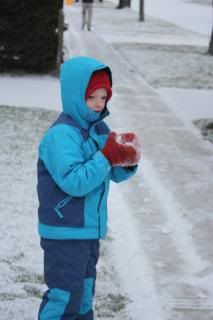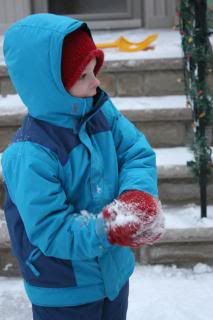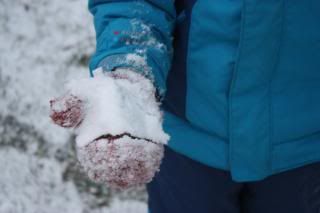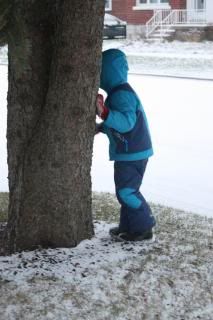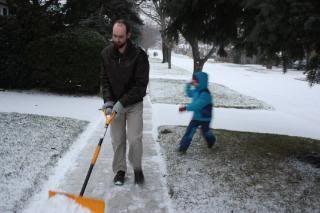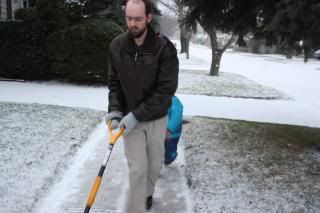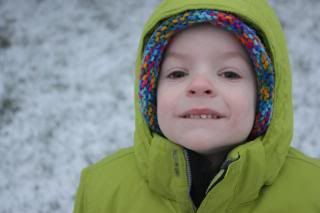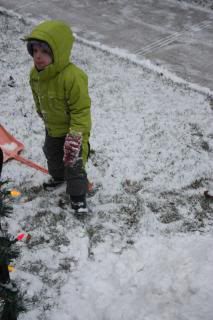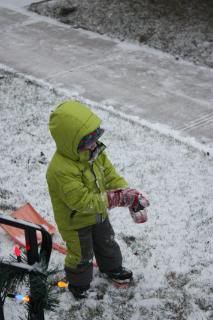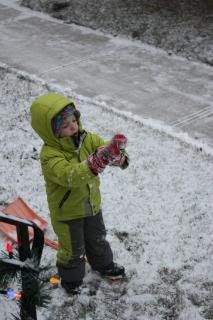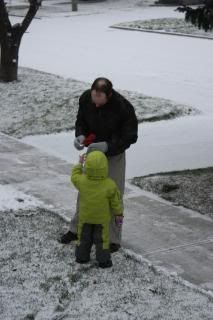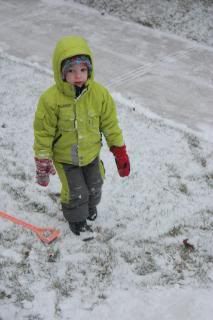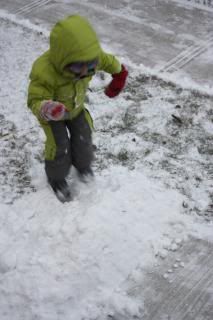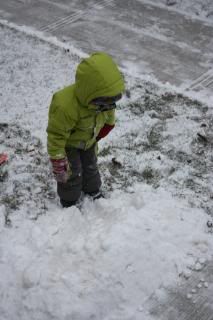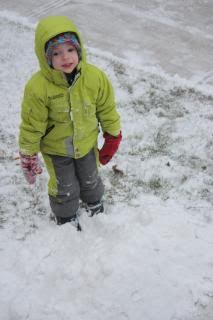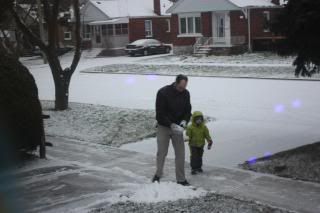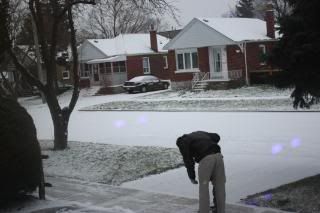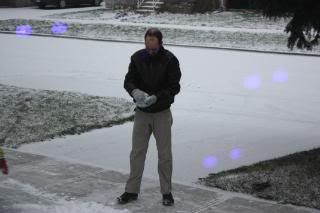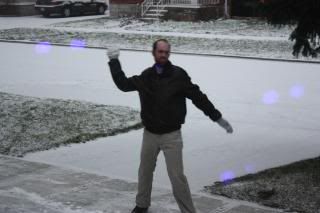 Blessings: We are so blessed by our extended family. On Sunday the boys got their gifts from my sister and brother in law and their girls. The kids LOVED opening up their new K*nex's. Then last night, after skating the gift from Alberta arrived. Oh man! I've never seen the kids so excited. It's wonderful to know that even though our family members (siblings and their children's) love our family so much. The boys love getting things from them, even more in the mail! It's their favourite thing.
December Game:I LOVE christmas lights. We go for nightly walks (when possible) with our boys and count how many houses have Christmas lights. It's so cool!