Last week I was contacted by T's mom about making a Gingerbread house for Jaime's fundraiser. They would silent action off the gingerbread homes. It was great! I was actually getting the chance to make my own!
So I put them all together the other night and let them 'solidify' over night before the kids got ahold of theirs.
Kyler and Quinton did these: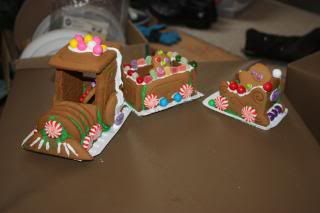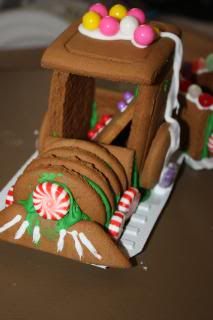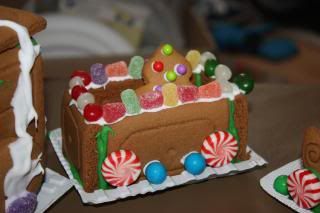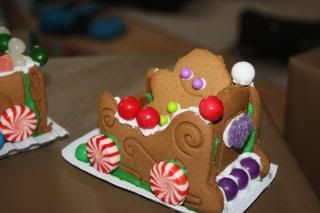 I did this one: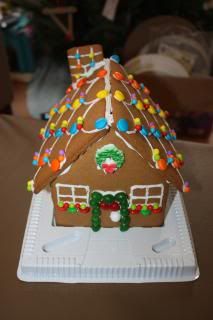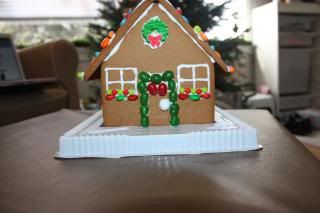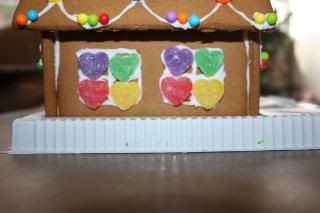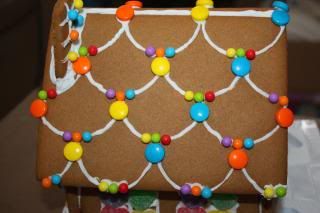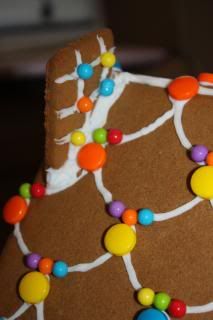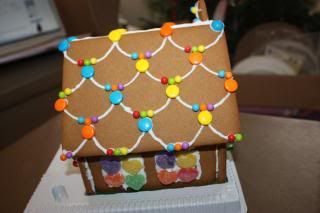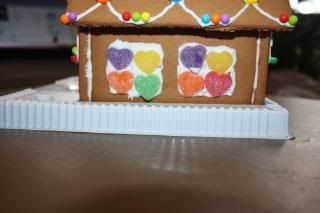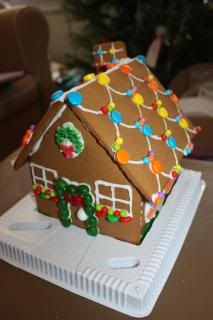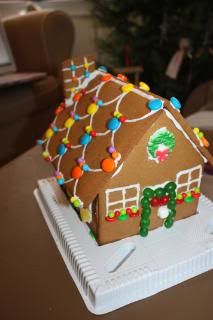 Blessed: I am SO blessed by Arnold. Last night at the party I realized he is definitely a step above the rest. He would get my drinks, never leave my side - until I was comfortable, and was just so kind and caring. He was even better today by taking the kids out so I could do some wrapping and get things ready for Christmas. When he came home he spent about 2 hours cleaning out the dryer, getting it ready for me to use with the new lint filter. It now works better than ever. This even included a trip into the attic which meant washing his clothes and him after as I'm allergic to the insulation. He is such a wonderful incredible husband and father. I am sooo blessed!
December Game: A few years ago, before Quinton was born I think, I made this at moms' store. I love using it every year. The velcro is getting a little bad but it still works!