On the 29th of November we put the decorations on the tree and had a nice evening.
Kyler wanted to put the start on but DANG that kid is fast! I should have used sports mode instead. Here's what I did manage to get: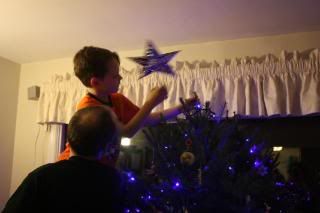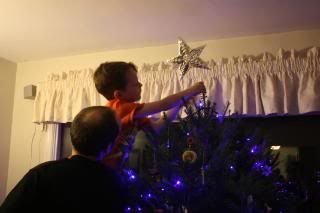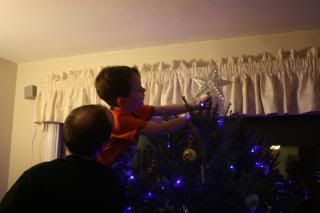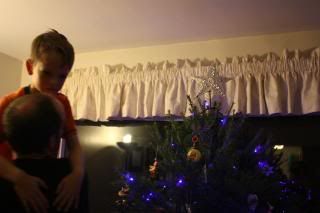 AND Nov 30th we did get our first snow. It even lasted until the 1st of December!! Then it was gone. But wow did it look nice!