It's a "cool" 17 degrees out today. I'm loving it! We have all the windows and doors open to air out the house and just let the house cool down!
Today I did some laundry and got Kyler and Quinton to work outside. I'm loving my desk in the corner because I can do so much work and watch the boys. Today I was given a reminder of how cool our family is. We love these boys more than anything and today I got to see their little minds working.
Kyler was mowing the lawn (see
Photo Blog
) and Quinton was chilling out around the yard. I caught him playing with the wind. He would "blow" the sheet out and run after it. Then he would run back when the wind came back at him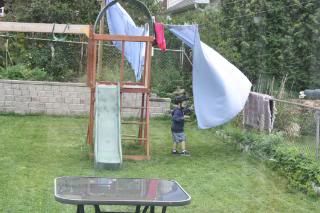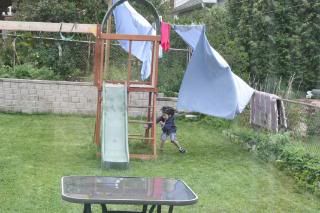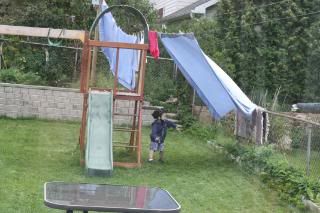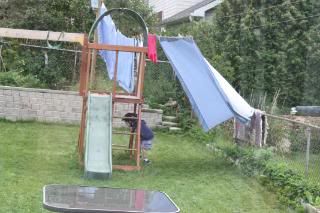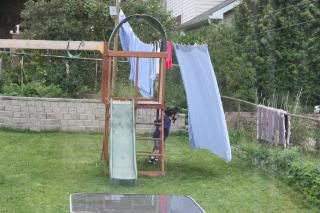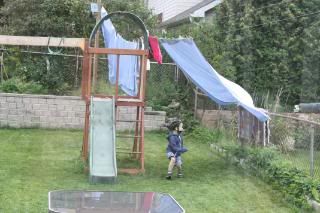 Lets just say there is alot of Mommy Love today!!