On Friday my baby went to school. My littlest baby went to school! Can you believe it? I"m just in shock how much he has grown. While he did have his ups and downs on his first day he did well and is excited to go back on Monday.
I packed him a snack because the snack program doesn't start until Monday but he didn't get to eat it and was so sad. Instead he had a snack that Mr. Brown had ready for him. No big deal right? Wrong! He wanted to eat his own snack and that made him so sad. Then he wanted to play somewhere but there were already 3 kids playing there and was upset for a few seconds until Mr. Brown and Mrs. F found the computers to be open so there he went and was happy as could be.
Today he drew a "dragon" for his first day of school picture. If you ask him it's a rainbow t-rex dragon with an X through him! I'm excited to see what it looks like when we go into the classroom. He also read 2 books. One about a bear going to school and one about a bunny going to school. He really liked those books. He also sang "O Canada" today and in the hall sang "Skinamarinky dinky dink I love you" song and he liked that one.
All in all a great day.
Here is our by the house photos: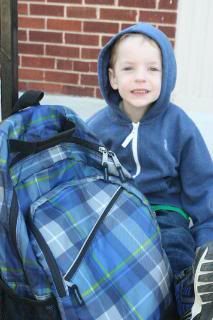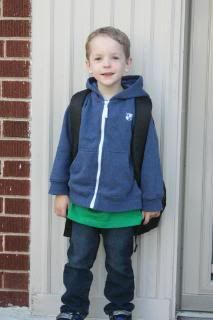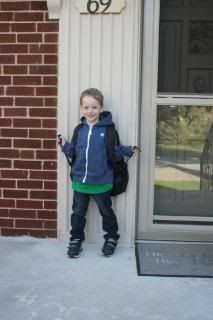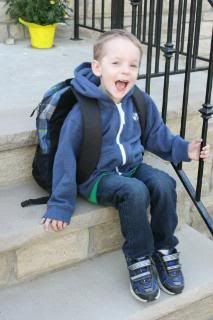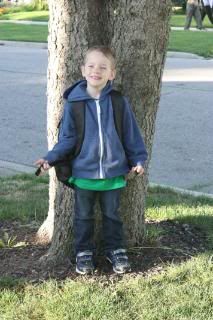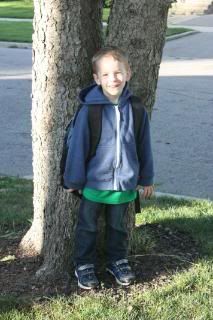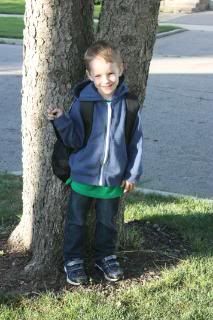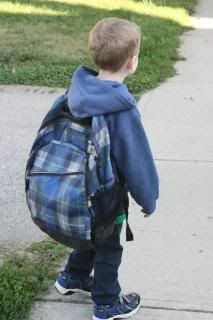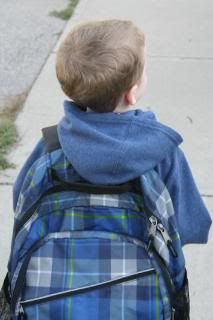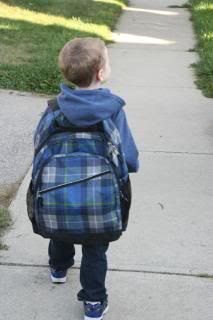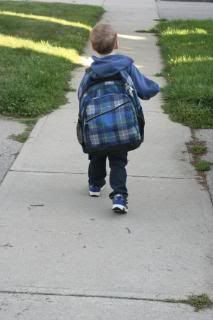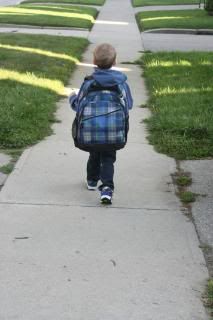 Walking to school: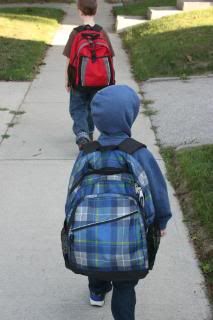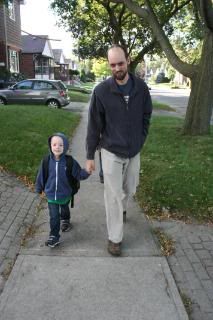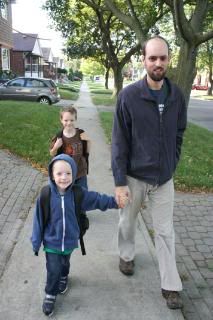 At School: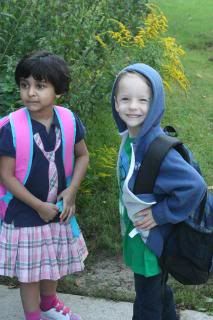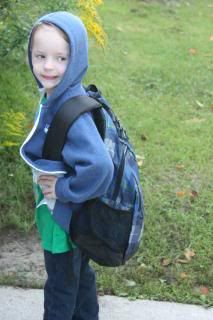 Coming out of the school after his first day: